The construction of Metropolis is also interesting in that it is the first high-rise building project in the last period, which is being launched by someone other than the three or four of Bratislava's most famous and largest developers. Mint Investments has so far focused mainly on projects in Prague. Now, however, they sensed a chance to build a project that would be one of the "gems, of the new city skyline." Experienced businessman S. Dejanovski talks about the situation on the construction market, an comparison with Prague, but also about what makes Metropolis exceptional.
In the interview you will also learn:
Why he sees the pandemic as an opportunity
Why large developers are increasingly concentrating on residences
Why does the project have the shape, it have
What are the advantages of Metropolis over nearby developments?
How to make apartments more affordable
Adrian Gubčo: You have owned the Metropolis project as a developer for a long time - the first studies are more than 10 years old. Why did you decide to start this project right now?
Sebastien Dejanovski: We bought the project 14 years ago. At that time, our company operated as a real estate fund, which focused on investors in the USA and England. The fund's life ended four years ago, so we bought a project from it and we wanted to focus on obtaining a building permition and then selling the apartments. However, the situation with the permit was very complicated. We were frustrated because we liked the location very much and we knew it would be a bomb.
Eventually, the situation eased, which means, that traffic issues between HB Reavis and Penta have been resolved. That was the key, to starting to get a zoning decision. We went into it, although it is true that we hesitated whether we wanted to build it at all or not. Construction companies had a huge volume of orders and individual players could not obtain offers from a construction company for reasonable construction costs, especially in Slovakia. To get a reasonable price, you have to become a general contractor yourself, a model that uses HB Reavis and Penta. However, our company has a different model of operation and does not employ dozens of people who work as general contractors.
Last year, after the pandemic shock, there was finally a change. We felt the opportunity, we saw that there are not so many orders and we had a chance to keep it and develop it ourselves. Fortunately, construction companies were also interested - although the situation with building prices has been very dynamic since March - as were buyers. This is the genesis of those 14 years since the purchase of the project.
There are currently a large number of projects on the market that are above standard or luxurious - Eurovea, Sky Park and several others. It's largely about your competition. Why did you decide to launch it right now?
We started in October last year - a period, when there was uncertainty about the pandemic, while Eurovea was already quite sold out and it is in a slightly higher price range. So on the contrary, it seemed like a great opportunity to launch it.
So you don't consider it as a risk, that you started project during this times?
There are always some risks, something always happens, anyway, we have also built on the fact that construction companies will have less work and that there will be more reasonable expectations. On the contrary, due to the pandemic and various construction trends that existed before the pandemic, the buying clientele will want to invest in apartments, either for their own housing or for other investments. From our point of view, it was rather risky to wait.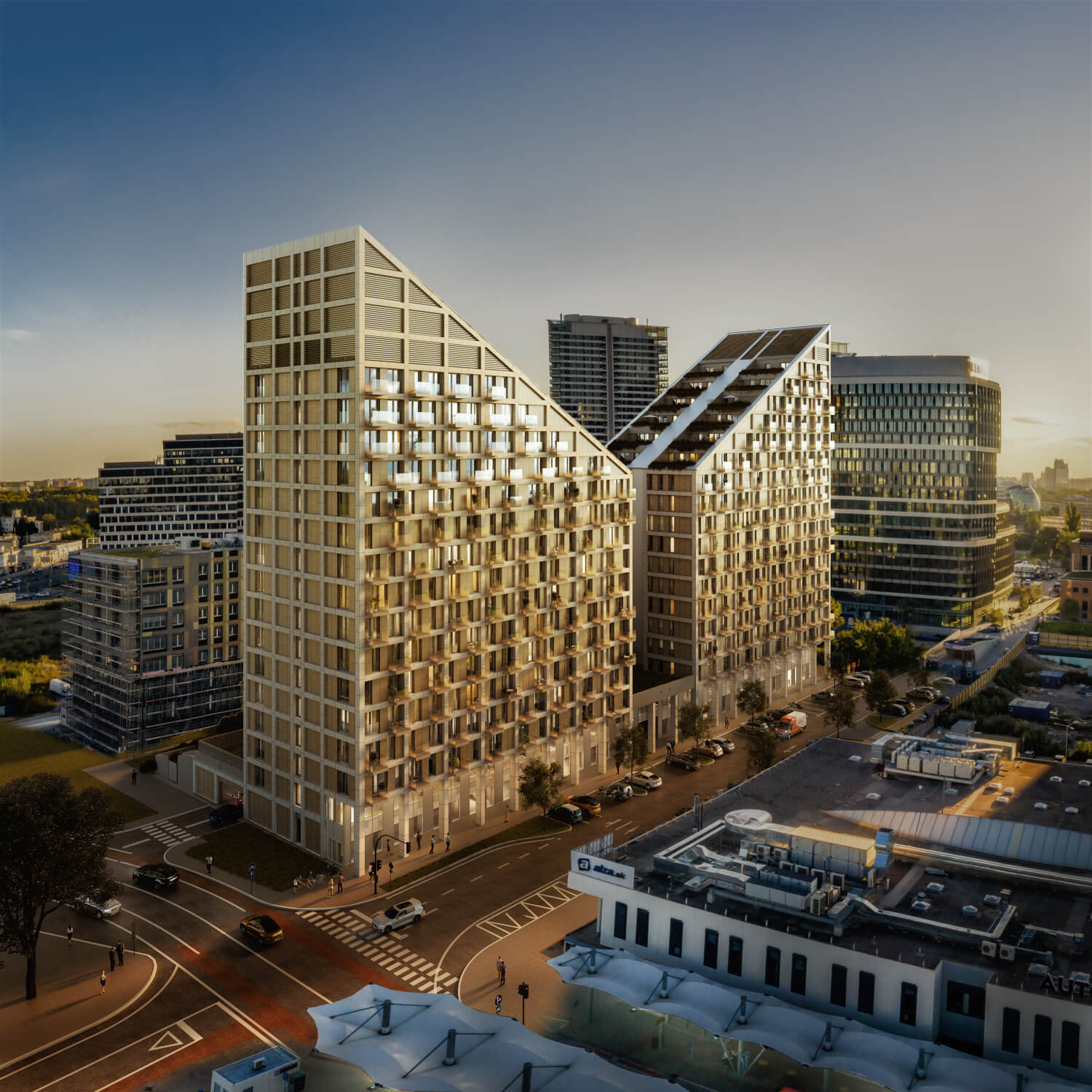 What was the risk?
You do not know what to expect. Even if we leave the pandemic aside, although there are always several risks - either it is said to be overpriced, people do not have the money, to get a mortgage is less available. We have a risk in every period. It is up to you to decide how you take them. We took it as an opportunity and decided to develop the project, even though our core business is asset management.
On the other hand, there is currently a problem with permitting of new construction, free land is being spent, and projects that would have building permits are being spent separately. Have you not considered that it would be more appropriate to either wait a few years and put it under construction afterwards, or sell it as a finished project to another developer?
Yes, the sale of the project was our second option. It was our original pre-authorization strategy. But we are always doing what makes the most sense to us, and we have taken the pandemic and its consequences as an opportunity.
I looked at the portfolio of your projects and you have almost the retail or office there. This should be your largest residential project.
As Mint Investments, we have been operating in the form of a fund for seventeen years and during that time we have invested in projects that have brought thousands of apartments, including apartments in Bratislava. For us, development is not a new thing and the development of a residential project is also not new. Our strategy has been to focus on larger segments from the beginning, that means offices, retail and residences.
What kind of Bratislava projects were involved?
Seventeen years ago, we joined the Jégého Alej project. Then there weren't that many opportunities, so we focused on other segments.
Why did you return to the residences?
Four years ago, we decided to sell projects one by one, and today we have one left. We always try to do what makes sense for the next few years, as real estate always has a certain inertia. At the same time, we tried to understand the location in terms of capital markets and what was the greatest demand. Global investors have significantly given up on investing in shopping malls to invest in rental housing.
We also have a project in Prague that will have 350 apartments. We expect to receive a permit in the coming weeks or months. There, we are considering selling it to a large investor, who will continue to rent the apartments himself. The availability of flats in the Czech Republic and Slovakia is starting to get worse and worse also for young professionals.
As it is in the West, one of the solutions for housing will be renting an apartment and not just buying. These are the changes we have been waiting for here for a long time. The fact that you rent an apartment more often has been common in the West for decades. Because there has been high inflation in the price of real estate and where we think it will not slow down in the coming years, all these pressures will remain here. Production capacities in Slovakia and the Czech Republic are declining, because the average age of builders is only growing, the new generation wants to work from an office or be an influencer, and the number of Ukrainians working in our country is declining. Not only because of the pandemic, but they are also getting older and wanting to return home. Building codes are also changing, costs are increasing, land is less accessible. So the availability will definitely be about renting an apartment.
"The availability of flats in the Czech Republic and Slovakia is starting to get worse and worse for young professionals as well."
Do you see it this way in Bratislava as well?
Exactly.
What else do you see as any similarities or differences between Bratislava and Prague?
It depends on the location. What attracted us very much was the center of Bratislava. The zone of the former refinery allowed for something unique, you can build a more modern architecture without disturbing the conservative character of the older part of the city. It was possible to build world architecture here and do something you have few opportunities for in the history of the city - you can set a new standard in architecture, urbanism and set a new way of life, adequate to the present.
This is very interesting, and not only intellectually and professionally, but obviously also economically. You can build something completely new in an emerging location. Although it is limited, unlike, for example, Warsaw, where the city was far more bombed and demolished and where there are many areas to build without any barriers. There, real estate prices are the most profitable, while in Bratislava's downtown is very close to the city and you can not build tens of millions of square meters. It is clear that players in Slovakia will build as much as possible. At the same time, we think there is also an opportunity to build a very nice building, and that was the biggest challenge.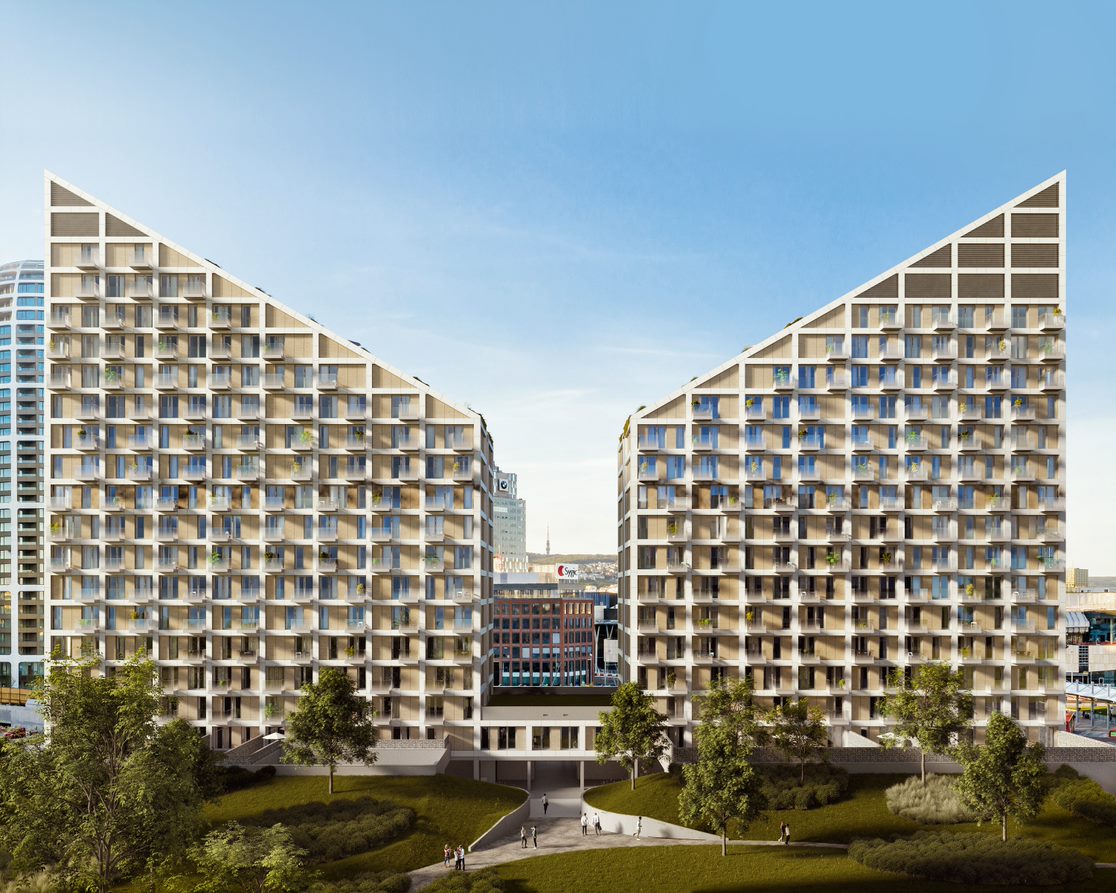 How did the city or city district approach the project and its authorization?
We weren't the first to apply for a permit, so if you have such a large location, the most important thing is transportation. The bigger players, which in this case were JTRE, Penta Real Estate and HB Reavis, had to agree there. The moment it was clear how transport would work, it was clearer for us how to get a permit.
It was also clear that the greatest pressure would be on the emergence of commercial real estate. This was not a priority for us, instead there was an opportunity to do a residential project, because it was clear to us that there will be many managers who will work in the area. It will be the center of events. For example, Prague has the biggest problem that the city center is completely empty in the evening, because the buildings are not made for residential use. There is no life tribute, and there was no pre-pandemic. So if you are creating a brand new downtown, you should not forget about residences.
This was certainly not a priority for other players, it was rather a secondary or third in a row, so so far they have built two shopping centers and then offices. In fact, HB Reavis has recently changed his mind and is planning a residential project in the immediate vicinity of Metropolis.
I was more concerned with whether the city district or the city had any specific requirements for you.
No, in Slovakia the law works in such a way that the big players have to agree first, when applying for a permit. We didn't have to invest specifically in infrastructure because we came almost last.
Okay, let's look at the project itself now. The buildings will have a fairly distinctive figure in the form of two towers, which are opposite each other and will form the shape of the letter M. How did the idea of ​​the project look?
These are more questions for the architect. Anyway, I can answer you technically. The most important thing is that we had to deal with the volume of square meters, which allows us the zoning plan of the Chalupkov zone, at the same time we have many neighbors in this area in the immediate vicinity, which means that the shape of buildings must respect complicated lighting. Because we opted for a residential project, it has a different regime within the zoning plan, because it needs more light than offices. So it's more complicated.
The shape thus follows, firstly, from this point of view, the second part is that our architect will certainly bring the project an architectural quality. We have been asked that even though we love architecture, we must see that it can be built for reasonable money. This shape is very pronounced, but unlike arches, but less expensive.
Why did you decide to hire foreign architects and not domestic ones?
The main architect is Slovak. He studied architecture at the University of the Czech Republic, but he really considers himself a Slovak. In addition, he has become a good friend of mine over the years, so I trust him. He also understands the Slovak mentality very well and knows very well the history of architecture in Bratislava, which is an ideal connection for me.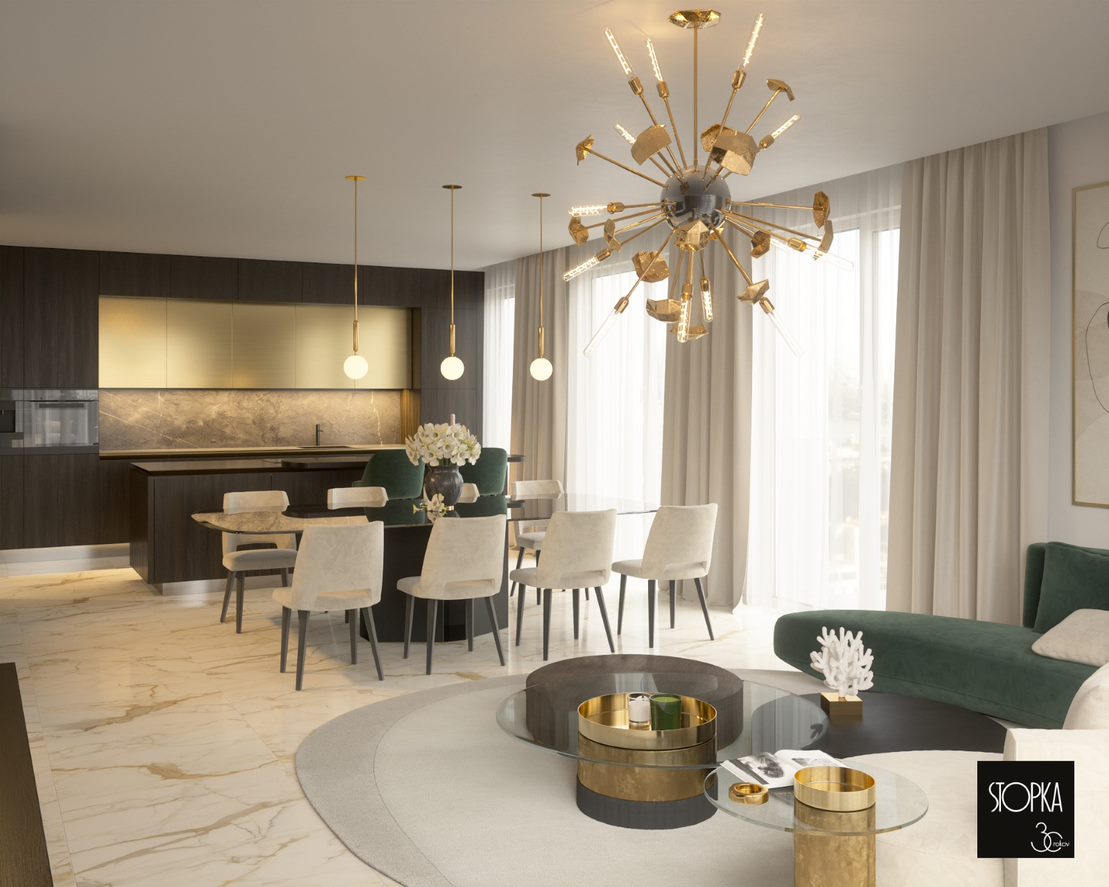 How will the apartments in this project be better than the surrounding competition? How will the project be better for investors?
We had a few requests in the beginning. The apartments are not that large in terms of how many rooms they have. We wanted apartments that would be efficient and for life in the city center, for people who have a fast life and enjoy restaurants, nightlife, who live to the fullest. Then you need an apartment that will be modern and will also have the latest technologies that will allow you to have the comfort expected of an apartment with world architecture. We didn't want to save on technical standards, which I think are higher than in other projects. Otherwise, from the inside, the competition also has very well-designed apartments, in which case I do not think that we will be fundamentally better. From a technical point of view, however, our apartments will be better.
What is the sales success so far?
We are satisfied with the total sales.
So let's go back to architecture. I have noticed that the lack of potential anonymity of residents of opposite terraced apartments due to the shape of the building is criticized on social networks. How will this matter be handled?
There are different types of people. There are types that advise to live hidden and for them these flats are definitely not. Then there are people who have no problem being seen and for these people the apartment will definitely be better.
Will the park that is part of the project be open to the public?
It will be open to the public, because according to the zoning plan it must be so. Therefore, the yard will be open and it will be connected with projects that are in the vicinity. Our goal was to make it possible for the people who live there to reach the Danube in the easiest and most beautiful way.
Are you also cooperating with the neighboring developer Apollo Residence in the creation of this space?
Definitely.
What kind of facilities will be created within the project?
We will start selling retail in a while, for several reasons. During a pandemic, it is more difficult to sell retail space. Anyway, when we start, there will be services to help the people who live there, which will be opposite to the shopping center - and which I think will be the largest in Bratislava.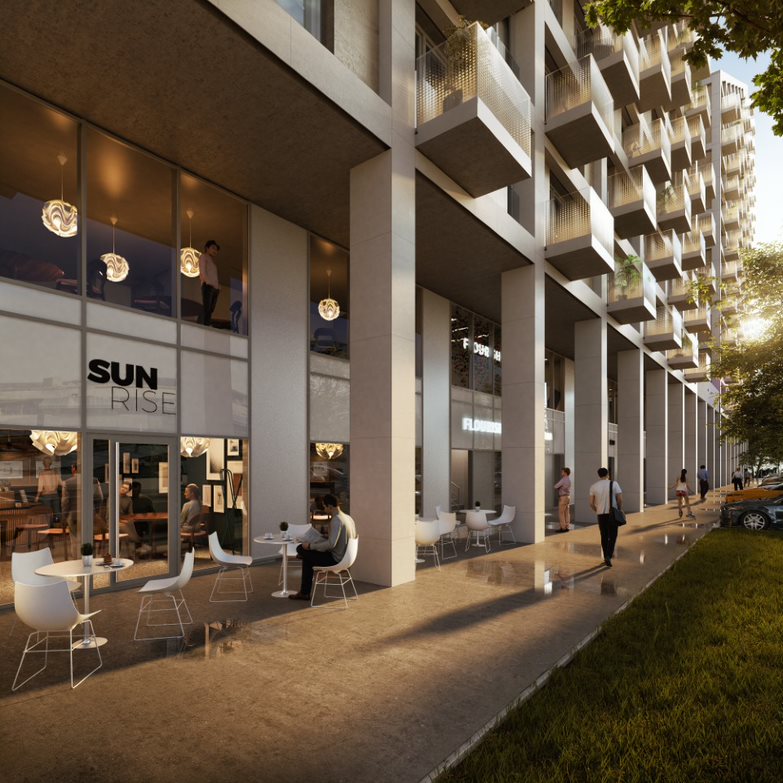 I ask because we are still moving in the new center of Bratislava, which means that the standard will probably be higher there. But what will it bring to the general public? Won't it just be a private oasis? Will it be something that the public will be able to perceive as "theirs"?
From the point of view of the zoning plan, there was no choice, we were given that, it will be a two-storey retail and that it will be available to the public. If we wanted to close it, it wouldn't work. We can imagine that there will be cafes and that there will be the services you need - that is, a small bank or a lawyer, a notary, a dentist, maybe some doctors who know. By no means will it be a mega large mall where you go to waste time.
It is true that you are not the largest investor in the area and you do not have such a large plot of land. Your options, even if you want to do some public office there, are quite limited. On the other hand, you still have the opportunity to do something for the public, something beyond the zoning plan - for example, to add some art. Have you thought about such things?
Yes, but it's not fully defined yet, so I don't want to talk too much about it. Anyway, this is also an architect's priority. The house should be nice and fit into the locality, as well as have some element of art that will complete the project in the eyes not only of its inhabitants but also of its neighbors.
Do you not consider the fact that you have not yet built high-rise buildings, and especially in Bratislava, a possible risk? Nevertheless, high-rise projects in the area have so far been implemented by only the largest Slovak developers.
Maybe I explained it wrong at the beginning of our conversation, but we were as developers in projects that offered two thousand apartments between Bratislava and Prague. There were about 10 projects, so we had a lot of problems and our team is experienced in development. Our head of development for Slovakia, Tomáš Kadeřábek, was the general director of ING Development, when he built several very well-known buildings, and our architect also did a lot of projects. So the people on our team were involved in hundreds of thousands of square meters. And honestly, building a residential project is not the most complicated. For example, compared to our shopping center in Opava, it will be an easy nut.
Are there any other projects or plots of land in Bratislava that you would be interested in?
We record and negotiate several projects. If there is a project that meets our parameters, we will be happy to take the opportunity to invest again. We are not a group that aims to be the most prominent or largest on the market. We always do what makes sense, not only in terms of our company, but also opportunities and the market. We have to guarantee a return before we start the project, so it may happen that we go to buy another project in Bratislava or Prague. But it's not because we have to buy something.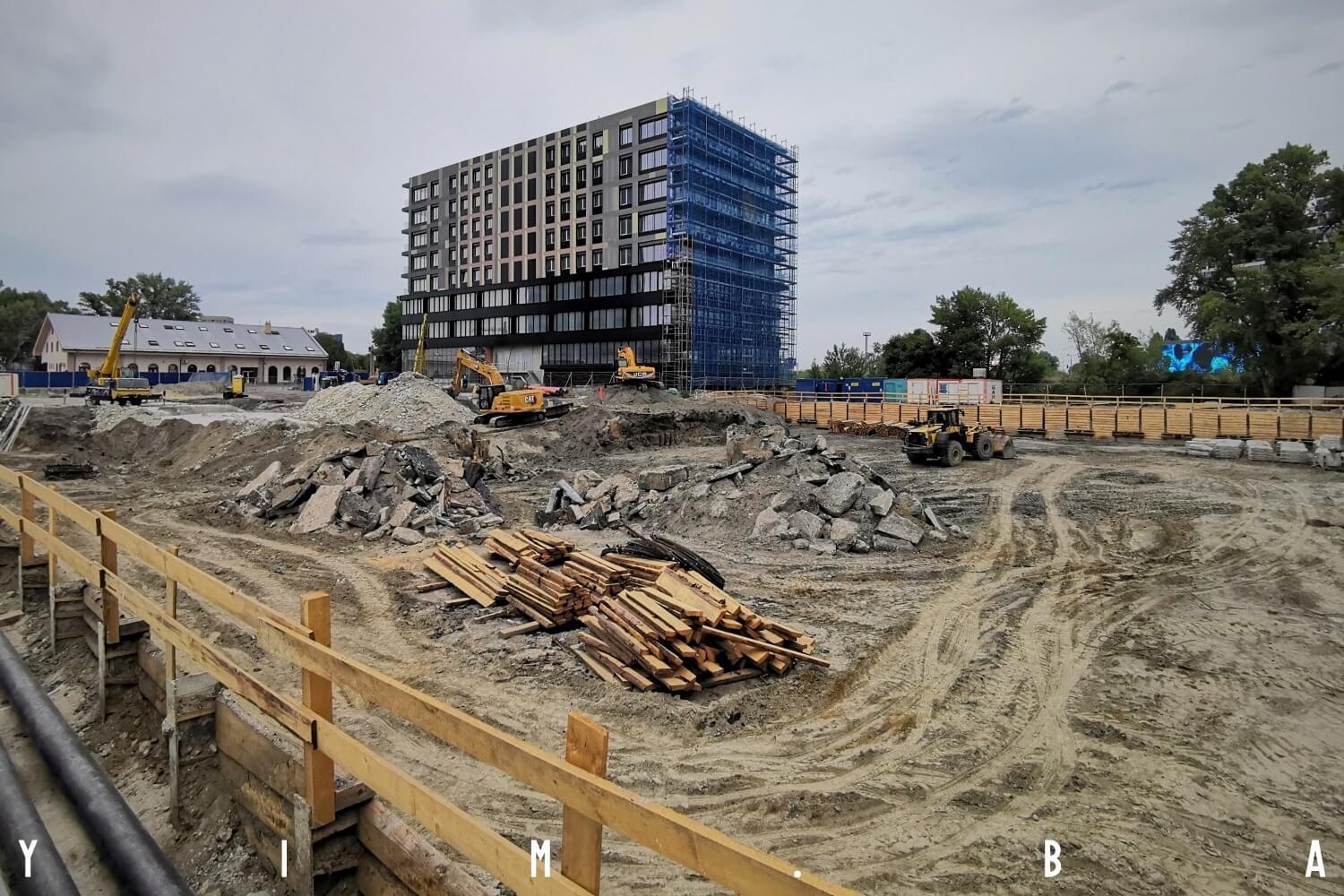 Are you focusing on a specific type of schemes, such as more luxurious projects?
No, we like the middle segment for residential projects. So building outside Bratislava or in the suburbs is not for us.
On the other hand, most of the developments that are being built in the wider center of Bratislava go to the luxury segment, because the prices are so high that it pays for the developer to build more luxurious projects. How do you see the situation regarding real estate in Bratislava in the future? Do you think that it will go in this direction, for example that a person with a regular income who does not have a place to live in central Bratislava will be pushed out and Bratislava will belong to a more luxurious segment?
Bratislava is becoming a big city from an economic point of view, and unfortunately this status means that apartment prices are rising. Whenever people ask me when to buy an apartment, I say that one should buy it as soon as possible, because the price of apartments only goes up and faster than inflation. This is how it works everywhere. From the point of view of the NBS, prices are always overvalued, but this situation has been here for more than 20 years. So the answer to your question is - certainly yes, if people have to buy an apartment, they should not hesitate.
"If people have to buy an apartment, they shouldn't hesitate."
What do you think is the best way to stabilize price growth or make it less dynamic than wage growth?
Do you mean regulating price increases?
Make apartments more affordable. I am not saying that prices should not rise, but at least that wages should grow faster than apartment prices.
I think that other cities should be inspired by Vienna and have their own social housing policy. They should have a strategy to help whom. Because it is not good that doctors, nurses, professors and teachers do not have the opportunity to live in an accessible part of the city where they can work. Surely cities should be aware of this as soon as possible. Because they could then build at a lower price and offer apartments for rent at a lower price or for sale.
So you, as a private investor, would not enter into a rental housing project?
For cheap housing, you have to have an army of people and you have to go into every detail. Because only when you rework every detail will you be opened the way to offer apartments at the lowest possible price. That is not our ambition, our company was not built that way.
Author: YIM.BA