You started as an investment real estate fund. What prompted you to also become an investor and developer? Isn't it harder work than simply running an investment fund?
It's like in nature – what doesn't grow, perishes. We naturally wanted to progress as people, both intellectually and financially, and from the position of managing other people's money, we wanted to get to managing our own. Therefore, whenever we earned some money, we invested it in a project. As the price of real estate were rising, we were creating capital that could be invested in other projects. Today, we have an investment fund in our portfolio that manages more than one billion euros.
You are based in Prague. How do you find building in Slovakia?
It's not that much of a difference. It's true that not so long ago it used to be cheaper to build in Slovakia than in the Czech Republic, but today it's no longer the case. Nevertheless, one of the specifics of Slovakia is that people here are much more emotional, and they associate these emotions with property, which usually complicates the situation, particularly at the beginning. Likewise, when comparing Prague and Bratislava, architects have greater freedom in your country, as a lot of new buildings are being built. In Prague, especially in the wider centre, something like this can be found only in exceptional cases.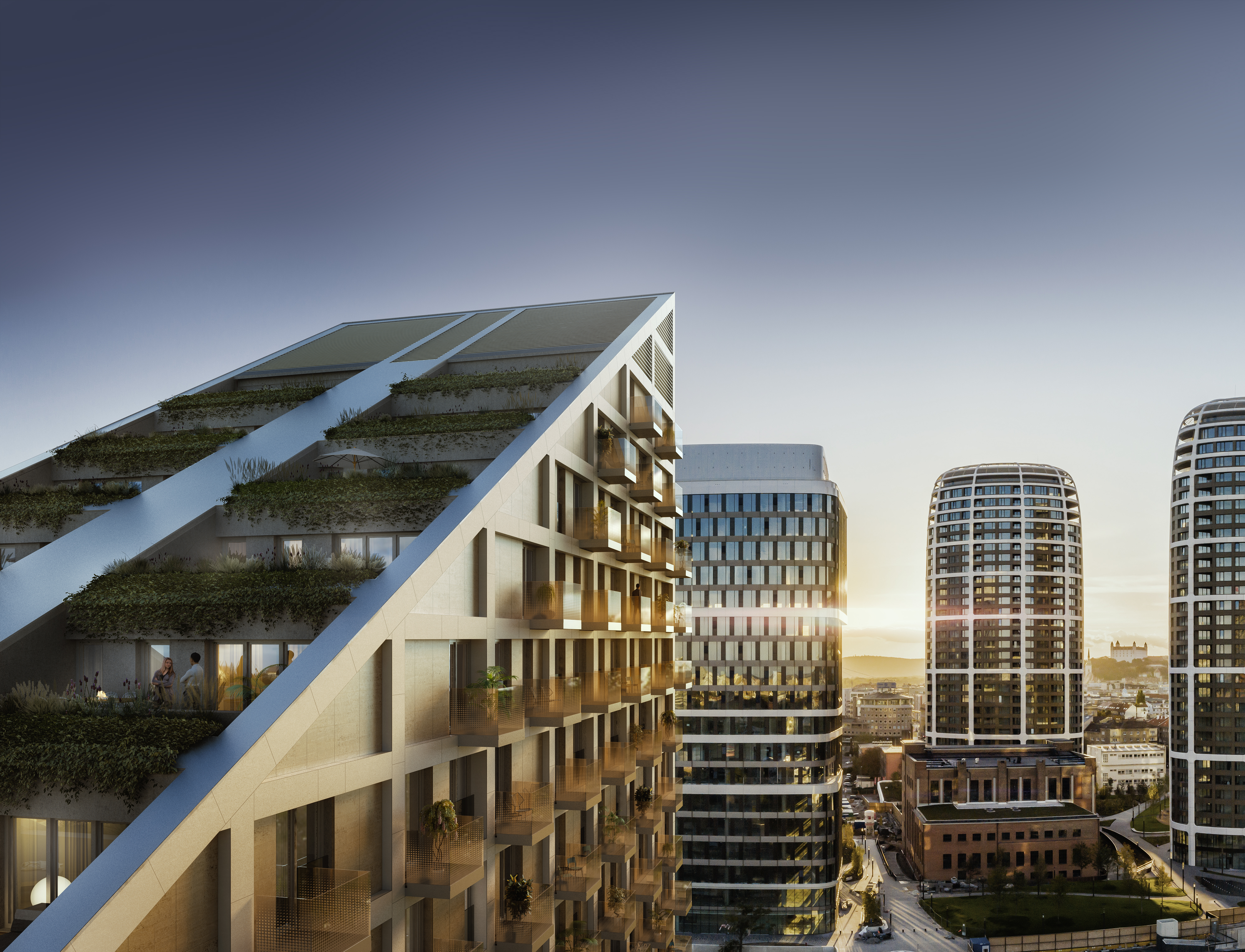 Why did you pick this already rather overexposed location for your project? What appealed to you about it?
The location of this emerging downtown is unique not only in Bratislava, but in the whole of Central Europe. When you have a location that is basically a brownfield adjacent to an old town and is of the nature of a business district, it is a unique opportunity, as it can be assumed that it will undergo a massive redevelopment. It was clear to us that a new, modern architecture would arise here and that the whole zone would be very dynamic. We believed in this location.
It is clear from the visualisations that Metropolis will be one of the icons of Bratislava, thanks to its M-shape. How did this "M" come about?
I have to disappoint you, there was no clear intention. First of all, we looked at how to work with the space available to us to bring out quality, creativity and a high standard. From the outset we knew that the demands and expectations of clients for housing in this zone would be high. We wanted the project to be visually attractive and at the same time green, sustainable, saving resources and energy. All these features gave a hint towards the terraced design, giving the project its characteristic appearance in the shape of the letter M.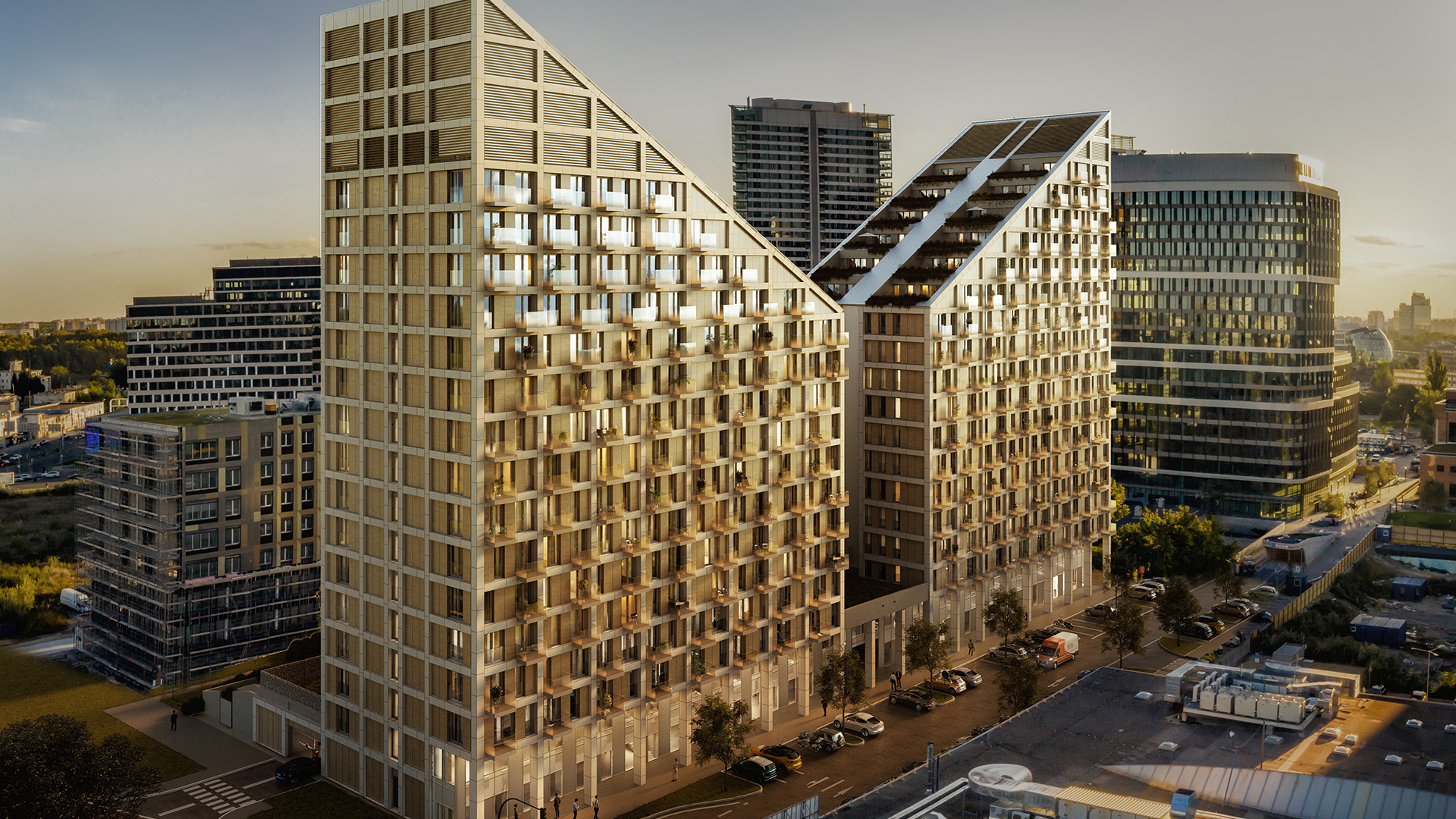 Nevertheless, other strong players are already active in this location. In this way, several developers truly congregated at a small spot. Were you not afraid of comparisons?
We don't compete with them. We don't want to be the biggest. We want to do projects that are successful, meaningful and fulfil their purpose for the given area. We don't want to just do the standard but take it up a notch so that people can say that this developer did a good job. We are not building a project that would stretch over many years. We are trying to look at our projects in realistic terms. Our team consists of up to sixty employees, and we are comfortable with that. We don't want to grow so that we suddenly have three levels of management. At present, there are five of us as co-owners and we wish to continue to run our company, because our work is our hobby.
How does Metropolis fit into the city centre location? What does it all offer?
For us, our projects are not just residential areas. We see them as creating places for life and we want people to feel good in them. Metropolis will have a large, spacious lobby and a business parterre on the first floors, where neighbours will be able to get a good coffee or use various services. The size of the apartments is functional, one immediately knows where to put furniture, the space is not disturbed by redundant columns or arches. Metropolis is distinctive, large, yet of a cosy feel, well thought-through to its smallest detail. We paid a lot of attention to the park; we chose original, multi-purpose objects for the relaxation zone, which are visually appealing, while creating a functional space for various activities – games, movement, relaxation. At the same time, we cared greatly that the park be naturally integrated into the city, be linked to pavements, cycle paths and other nearby centres. This is an advantage of living in the city. Location in itself is the biggest bonus, the whole district is brand new and a stone's throw from the centre. That is unique.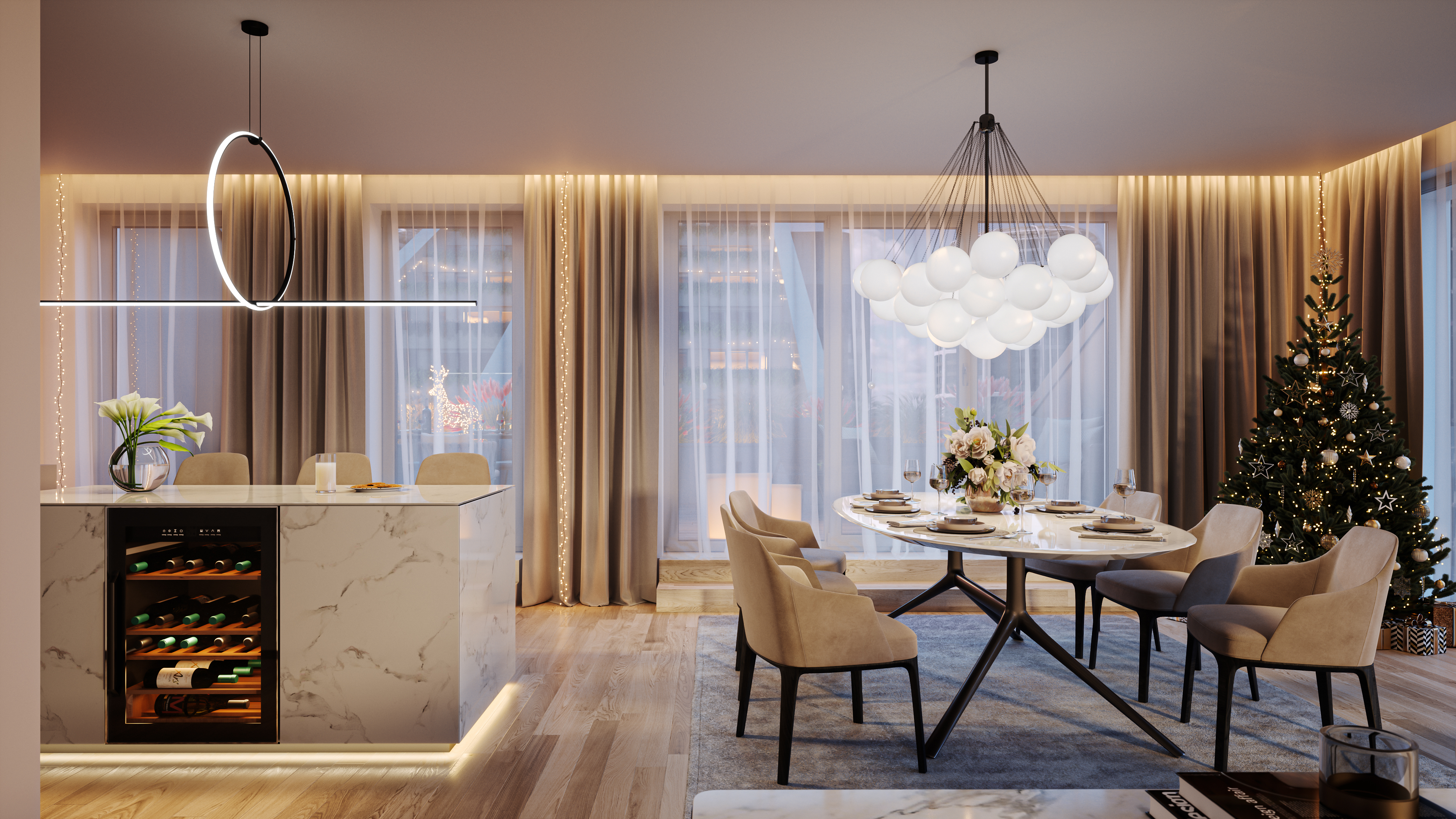 At a time of dizzying inflation, Metropolis is one of the few projects that did not worry about inflationary clauses. How is that?
We have not introduced an inflation clause in any of our projects, and neither are we planning to do so. Our business model has always been based on a fair approach toward clients. I understand that people are trying to protect their money from inflation also by investing in real estate. So it is absurd to deny them this protection. We value our clients' trust; we value the fact that they are opting for our project. And to earn more money this way? We don't work like that.
Metropolis apartments are being sold smoothly, so could we say that your strategy has worked?
Every project must be well timed. If we were Metropolis to have built this five years ago, people most likely would not have appreciated its quality, at that time a high standard was not seen as decisive. Today the situation on the market is completely different. Clients are well aware that if they want to find comfortable housing and at the same time safely deposit their finances, they must invest in real estate with added value for the future. Quality is crucial in this regard. It's the alpha and the omega. At the same time, it must be emphasised that people today know what's what, they follow development projects, and also perceive the fact that Metropolis is actually a project with the lowest number of apartments in downtown. They have figured out that if they don't make their decision now, there is little chance that they will
be able to buy or rent an apartment in Metropolis in contrast to other projects in this location, which have forty to seventy-five per cent more apartments on offer.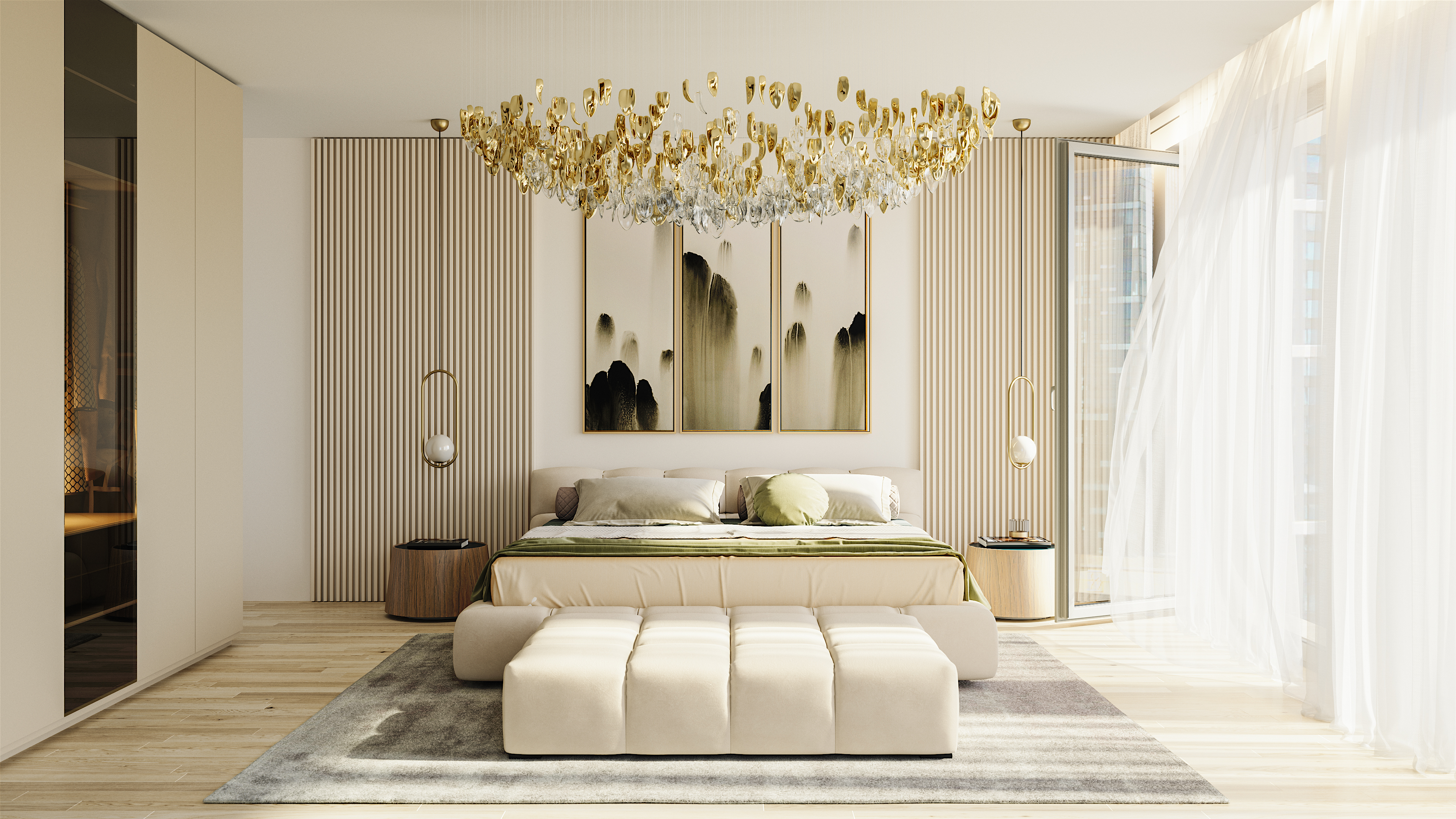 When will people start moving in to Metropolis?
Metropolis is gradually growing. We are about to finish the seventh storey, so everything is going according to schedule. We are currently finalising the technology showroom, where all the "invisible" technology such as heat recuperation, ceiling heating and cooling is installed. It's not common, but Metropolis is full of technological innovations and "gadgets", and such a model apartment will also serve us to coordinate all professions and fine-tune even the smallest details. The handover of the apartments is scheduled for the second quarter of 2024, but I am sure our partner real estate agency HERRYS, exclusively covering sales and communication with clients for us, will provide them with all information relating to this event.
Are you planning other projects in Slovakia?
We are still negotiating, so I cannot reveal more, but Metropolis will not be our last project in Slovakia.
Author: Forbes