The 22nd year of the CIJ Awards was extremely successful for Mint Investments. The company building the Metropolis residential project in downtown Bratislava is led by the charismatic Sebastien Dejanovski, who received this year's award "Leadership of the Year". It confirms his excellent leadership skills, thanks to which Mint has gained and consolidated its position among the top development companies operating not just in the Czech Republic.
"We are proud of all the prestigious awards and view them as a fantastic success that we have achieved thanks to the high work commitment and long-term perseverance of the entire team. We owe all the awards to our colleagues and clients, who show us permanent trust and loyalty. I greatly appreciate it. I am also happy about the Leadership of the Year award, which is unique for me. I thank my partners and all colleagues at Mint for their support," says Sebastien Dejanovski, partner at Mint Investments.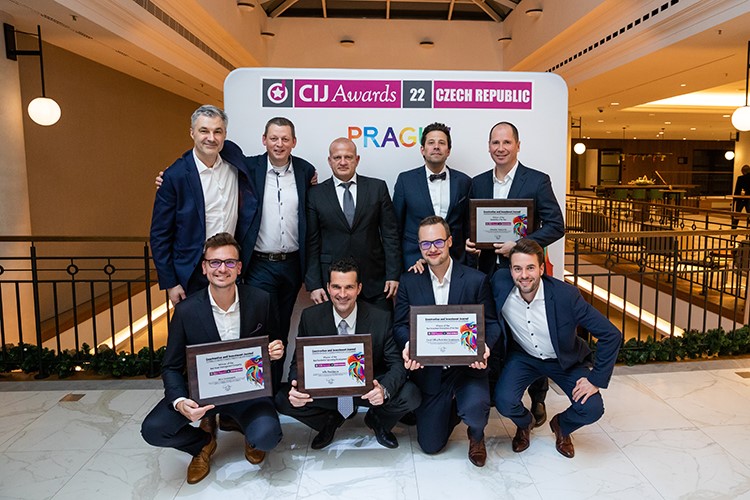 The award-winning leader added that this success is an encouragement for the company and commits him to the upcoming intensive work in asset and property management, development of commercial and residential real estate, in line with the principles of sustainability, in order to bring long-term benefits to the clients, partners, and employees at Mint.
Czech Republic CIJ Awards are the longest-running award-holding event in the field of commercial real estate in the Czech Republic. The award is given annually based on a company's results achieved in the last 12 months.