Groundwork on Metropolis from the workshop of the Prague developer Mint Investments began in May last year; today the 7th above-ground floor is being completed, bringing the future residents one step closer to moving in.
Metropolis in figures
More than 60 % of the 298 residential units have been already sold. More than 23 000 m3 of concrete is being used for construction, meaning 2 555 large cement mixers. 3 800 tons of reinforcement will be used on the construction, which could be compared to about 1 000 elephants. The Bratislava view will be seen from 1 040 French windows with excellent thermal insulation. The thermal regulation, heating and cooling of the apartments will be provided by ceiling heating hidden under the plaster, with its piping stretching along a total length of 130 kilometres, which is the distance between Bottova Street, where Metropolis will stand, and the city of Trenčín. Within Metropolis there will lie 250 kilometres of cables and 30 kilometres of cable routes, terminating in 2 000 lights.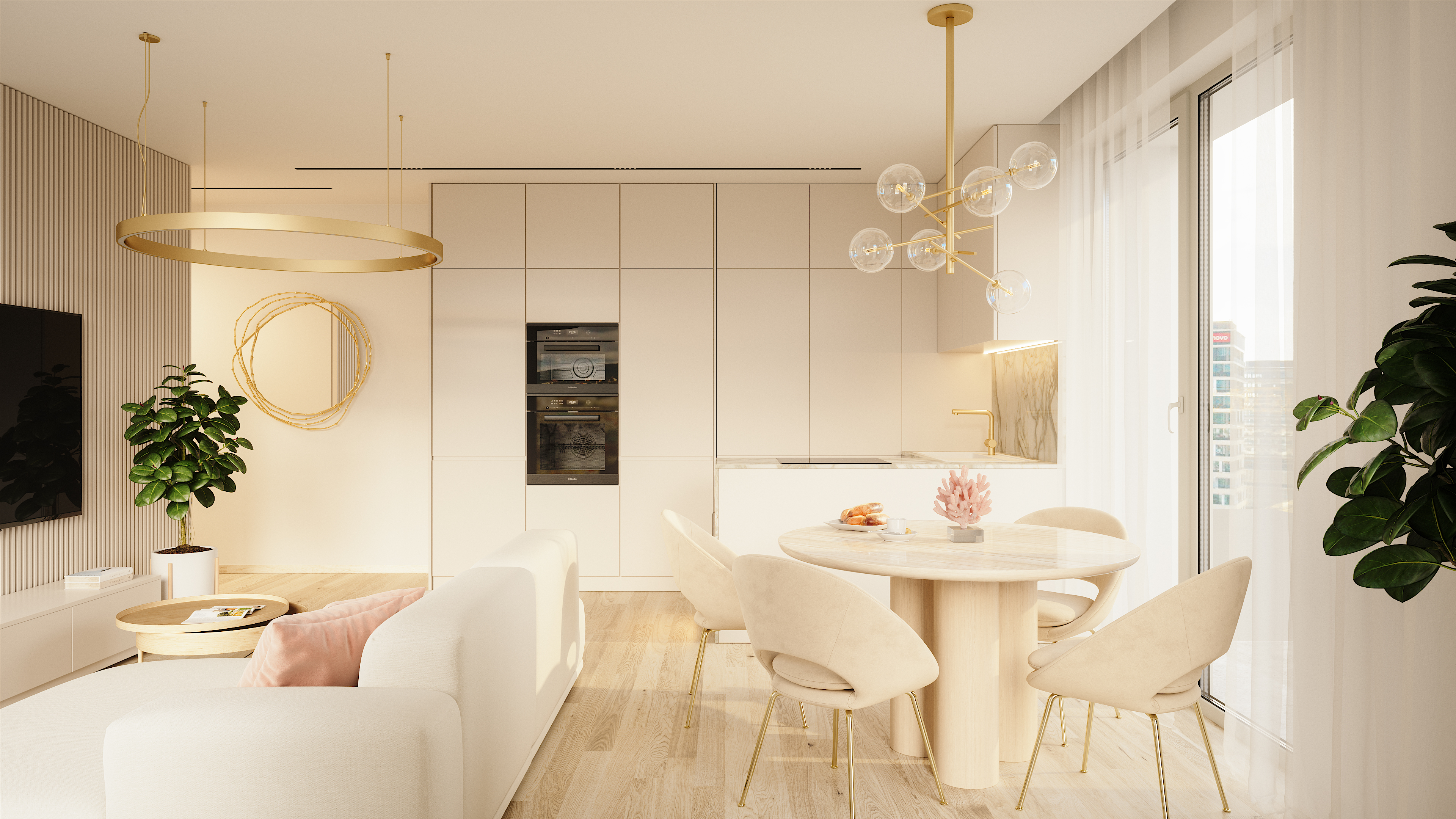 Bratislava's downtown has quickly become one of the most lucrative parts of the capital. Thanks to its bold architecture, Metropolis will stand out among the surrounding residential projects and offer its future residents cosy housing with a view across the city. The City Work Architects studio headed by Juraj Sonlajtner is behind the design of the residential project; the upper construction is being carried out by the renowned Japanese company Takenaka.
"The new downtown area is becoming one of the hottest districts in Europe ever. From the very beginning, when planning the project, we focused not only on making the project look good in terms of its architecture, but also on bringing quality housing to this location, the high comfort of which will be appreciated by future property owners, while at the same time delivering strong appreciation of their investments. The interior material rendering, the high technological standard of the apartments, and the entire structural solution of the building are what make Metropolis exceptional. I am personally very pleased that the project will be economical for the future owners in terms of running costs, and thus also environmentally-friendly. Construction is proceeding exactly on schedule, every three weeks Metropolis will grow one storey higher," says Sebastien Dejanovski, partner of Mint Investments.