What do you think, is the role of contemporary architecture?
Someone once said, that architecture is the creation of reality. And I don't think it matters, whether we're talking about contemporary or historical architecture. Of course, it is always a reflection of time and society. For me personally, architecture is a service, with its honest work with great responsibility and the need for humility.
Which of the world's buildings made the biggest impression on you?
It cannot be said, that I have the greatest impression of one building. The strongest experience and my favorite place is New York, due to its energy, friendly atmosphere and generosity, which even centuries after its founding, has proven to be unique and viable.
How would you define your style?
You could probably say that we work with modern morphology and minimalist aesthetics. We try to avoid decorativeness and effort for first-plan uniqueness. The priority for us is the symbiosis of our new buildings with verified site values.
Is your work on the Metropolis residential project fulfilled by handing over the architectural design, or will you be also available for consultations and supervision during construction works?
We will work with the building until the end of construction, not only within the so-called copyright supervision. The project can always be improved during construction, whether in the architecture of detail or in technical matters.
What values ​​does the architecture design of the Metropolis project bring to the new downtown?
I don't like to talk about "design" in matters of architecture or urbanism. Of course, each house has its own "design", whether facades or interiors. I wanted to conceive Metropolis as timelessly as possible, so I chose a simple geometric look and structure. I don't like "fashion fads" in architecture, I don't think it belongs in the city. The most beautiful buildings always have respect for the city and a high degree of aesthetic humility.
The building has an important communication role within its place. It is important how it communicates with its surroundings and how it supports the social interactions of its inhabitants. How did you think of this aspect in the Metropolis project?
Metropolis is situated in the city center on the corner of Bottova - Chalupkova streets. The architecture will include a living parterre where services for the public will be located, as well as a public park where the inhabitants of the city can relax from the hustle and bustle of the surrounding traffic. The shape of the building itself is set with respect for the street network of the future downtown and confirms the so-called street lines, so I think it will be a good point of reference. Today, it is fashionable to "design" the solitaires of buildings as original as possible, and architects sometimes do not think about the city and its structure, the logic of pedestrian movement, orientation, etc..
How does the architect feel at the end, when the construction is completed and people can move in?
When it is succeeds, there is some satisfaction, relief after a long process. As for our constructions, we have been lucky so far, that we could be satisfied with the results of the work. But I think that the quality of our architecture will be judged by someone many generations later. The way we look at historic architecture today is at a distance and unburdened by the time in which it was created.
The future of Czech and Slovak architecture - how do you see it in the context of the development of people's demands for housing, protection or background?
I think that the future of architecture should be in the rational thinking, meaningful and sustainable development of our cities, countryside and landscape. There are many quality architects in the Czech Republic and Slovakia who deal with social aspects and other aspects of architecture. I am not a supporter of ecological religion, but I think that building with respect for the environment should always be done, no matter what is fashioniable. I am glad that it is now considered normal, to think about minimum energy consumption and the rationality of construction. As for the development of people's claims, i. j. clients and end users of buildings, we still want a higher standard in comfort, technology, but also in the maintenance-free architecture and the like.
What advice would you give to a young architects?
I don't want to advise anyone, everyone has to find their own way. But I definitely recommend that they should educate themselves as widely as possible at a young age. Education, in a wide context, personally gave me the most. I was not only interested in architecture and art, but I also studied physics, sociology, philosophy, psychology, and I would like to have more time to do so today.
---
Juraj Sonlajtner (46) was born in Nitra. He graduated from the Faculty of Architecture of the Czech Technical University in Prague and continued his studies at the Academy of Fine Arts in Prague. From 2000 to 2009 he was a partner in the ADNS studio, in 2009 he founded the City Work Architects office. He is a co-author of several buildings, such as the Baťa Institute in Zlín, the Na Karmeli Mladá Boleslav Education Center, the Prague Marina Residential Project, Prague Holešovice, the Prague Apartment Building, Kavčí Hory. Many of his projects, such as Housing for the Elderly Opava, the Baťa Institute in Zlín, and the Strahov Development Area, have won architectural competitions. More information about the work of Juraj Sonlajtner can be found at www.citywork.cz.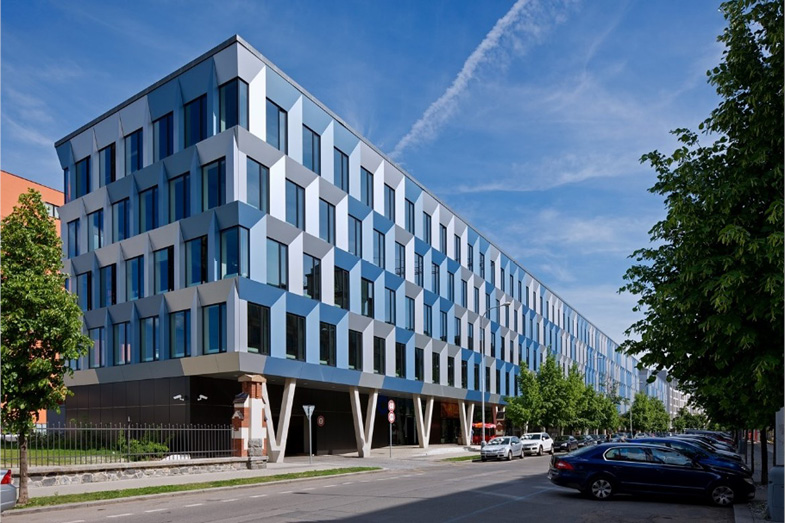 Administative building Prague Marina, Praha Holešovice
Main architect project: Juraj Sonlajtner
The project called Prague Marina Office Center represents two interconnected office buildings that were built on the bank of the Vltava river - in an attractive, newly developing area of ​​Prague 7. This complex of real estate variability High quality office space.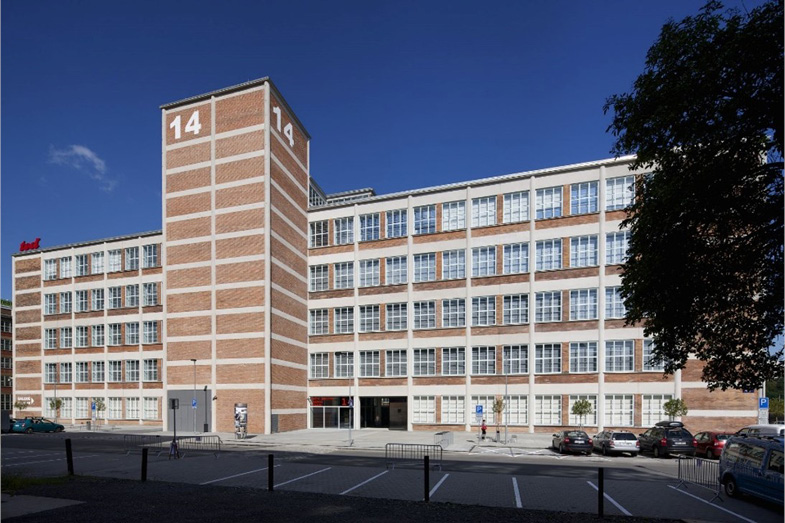 14|15 Baťův Institut , Zlín - Conversion of factory buildings 14 and 15
Main architect project: Juraj Sonlajtner
The Baťa Institute in Zlín was established by the conversion of two buildings of the former Baťa factory complex. The production area of ​​the original Baťa factory in Zlín is one of the greatest gems of Czech industrial architecture. Originally industrial buildings, after reconstruction, they were transformed into a modern cultural center with three cultural institutions - a museum, a gallery and a library.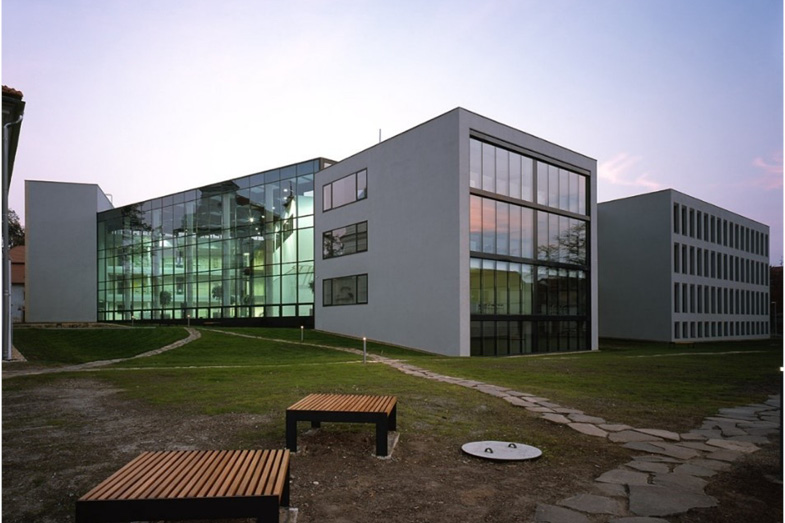 Educational Centre Na Karmeli, Mladá Boleslav
Main architect project: Juraj Sonlajtner
The Na Karmeli educational center (opened in 2007) combines historical and modern architecture into a unique building, which serves as a background for concerts, theater performances, exhibitions, educational programs or social gatherings.