The Metropolis project will bring 298 residential units to Bratislava's new centre. Its construction began in May 2021 and has currently reached the fourth above-ground storey. Construction is progressing according to schedule. Handover of the apartments is scheduled for Q2 2024.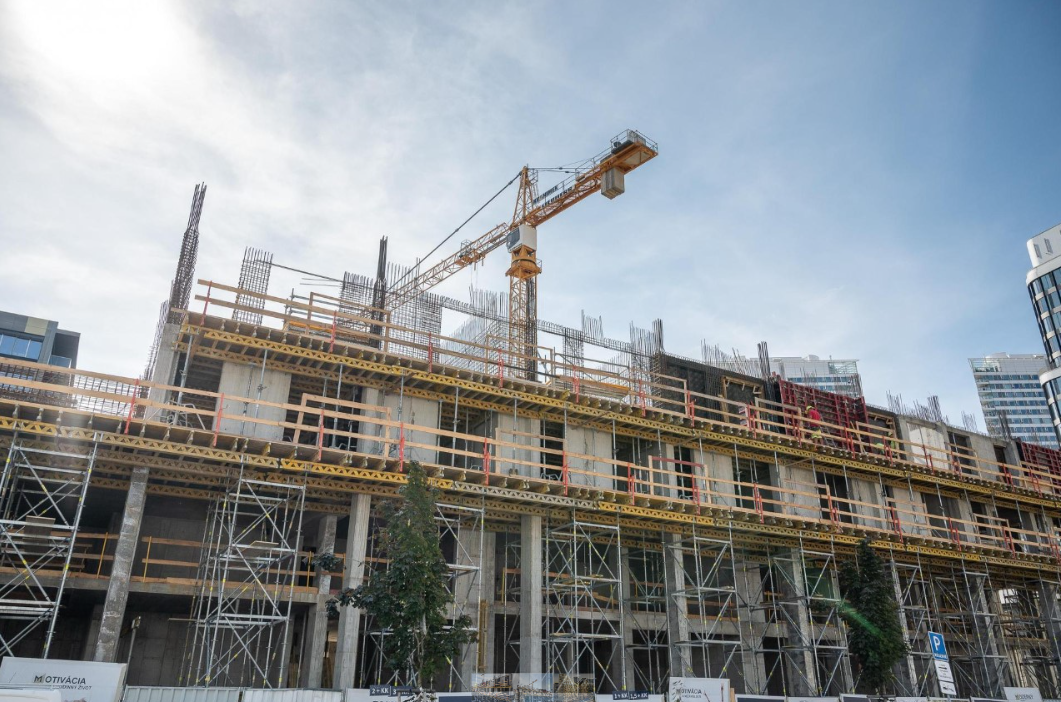 To the question as to why Mint Investments has decided not to add inflation clauses to contracts, Jaroslav Mida, the company's investment director, replied: "For us, business is not just a livelihood, but also a mission, and as a strong player in the field of real estate development, we strive for the maximum fair-play approach toward our clients. At Mint, we do not want to pass on increased construction costs to our clients, and therefore we have not introduced, and we certainly do not plan to introduce in the future, any inflation clauses that would further increase the price of buying an apartment, which for many people represents a lifetime investment. We bring this certainty to our clients both in the Czech Republic and Slovakia."
Every project developer should set the pricing and sales strategy correctly at the beginning and create a reserve. If a developer fails to do so, the inflation clause remains a last resort that can protect the developer against possible complications due to adverse market trends. Nevertheless, this also transfers the burden of the developer's subcontracting relationships onto the buyer. Metropolis clients, though, can be sure that the final price of the property will not change. They greatly appreciate this approach.
"For us, at Mint, it's kind of like a 'gentleman's agreement' – it's about business ethics. We live in uncertain times and our clients need at least some certainty, and we, as a strong, reliable partner, can most definitely provide them that," stated developer Sebastien Dejanovski, partner of Mint Investments, emphasising that all tenders for Metropolis have already been concluded. "That's why we can keep all our obligations toward business partners and clients. We appreciate every single client who has shown interest and confidence in the Metropolis project. For us, relationships are very important." added Dejanovski.
Metropolis currently brings the highest standard of living from among all residential projects in the new, modern centre of Bratislava. This concerns the material design of the building and innovative solutions in the form of recuperation, or a modern ceiling cooling and heating system, which brings many ecological and economic benefits and a healthier environment for the building's residents. Metropolis stands out in the new city centre not just through its unique architecture, but especially in terms of the intimate nature of the housing it provides.