Two thirds sold
Of the 292 apartments on offer, 65% have already found their new owners, with the priciest one selling for around €1.7 million. Sales commenced in November 2020.
"We were initially hesitant due to the market having been weakened by the pandemic. However, proceeding despite the challenging circumstances proved to be the right move," acknowledges Sebastien Dejanovski of MINT Investments.
The project drew considerable interest from the side of mortgage clients during the initial sales phase, thanks to low-interest rates. Buyers recognised it as a promising investment opportunity.
"Even at that time, buyers understood the strong added value of this modern location. An entirely new quarter in the city centre is currently unique in Europe," the developer notes.
Coupled with Metropolis's advanced technology and high standards, buyers anticipate the property will maintain its value over the long term.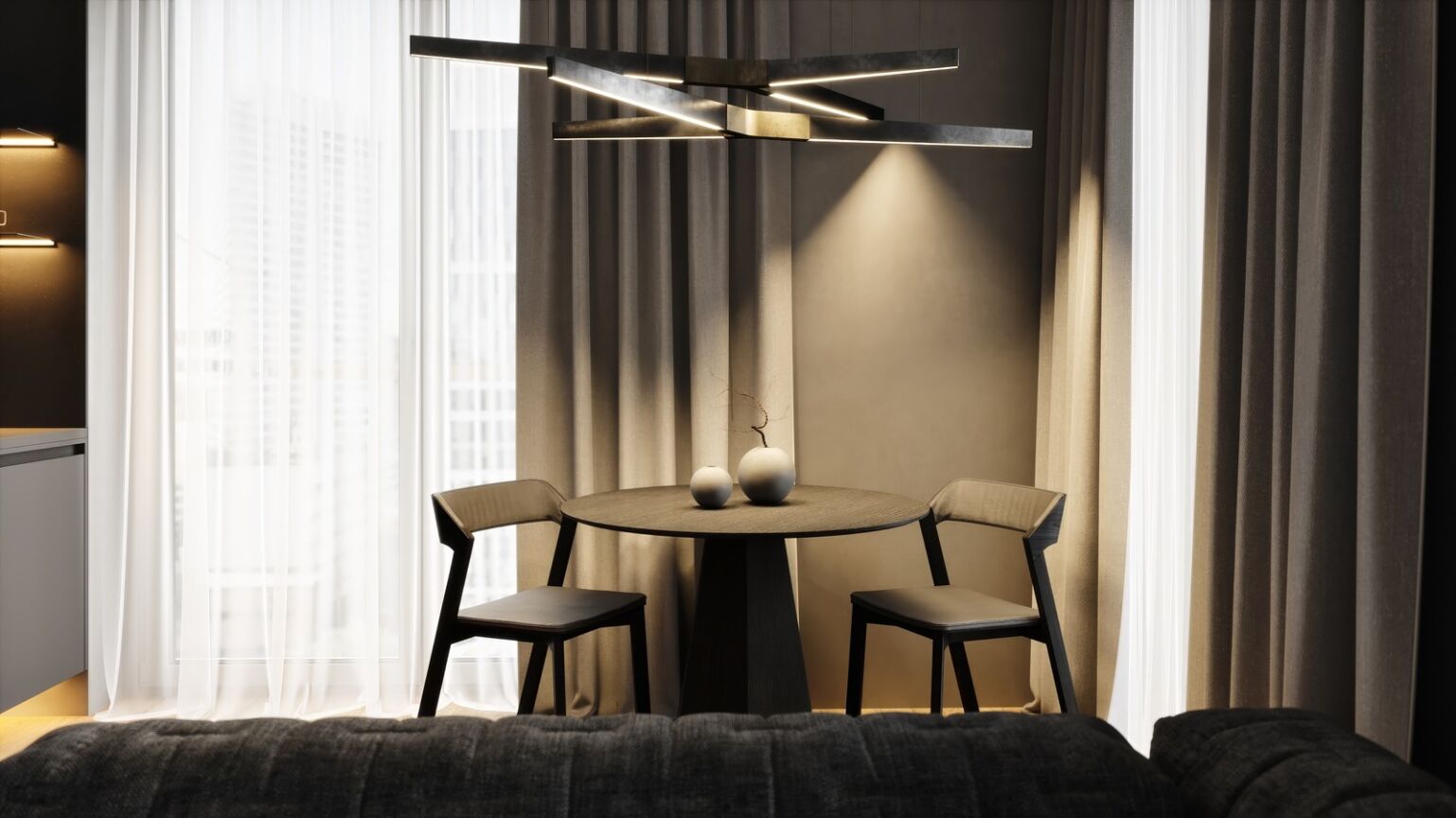 Mortgage buyers decline, cash buyers dominate
The sales plans have remained largely unaffected by the crisis related to the war in Ukraine or extreme inflation. Although these apartments carry a hefty price tag, Metropolisis among the few projects without an inflation clause, ensuring that the initial purchase price remains unchanged.
"We view every concluded contract as a gentleman's agreement. We ethically choose not to incorporate an inflation clause. In these uncertain times, clients need some stability, and as a robust partner, we can provide that," Dejanovski explains.
Currently, more clients are financing their homes independently, often through the sale of other properties. Interestingly, a majority of new contract signees are individuals aged 50 to 60.
"These are often couples relocating from other towns to be nearer to their children. There's also significant interest from Slovaks living abroad who want to have their own comfortable accommodation when visiting Bratislava. They are looking for quality and are also attracted by the remarkably low monthly costs."
Recuperation or ceiling heating in every apartment
The developer has prioritised the use of high-quality technologies. These features set this building apart from other Downtown projects.
"These technologies are eco-friendly, conserving nature and reducing future owners' operating costs," Dejanovski adds.
Each apartment boasts a Wolf autonomous heat recovery system with a premium filter, providing ventilation and fresh air with minimal irritating pollen – a boon for allergy sufferers.
Plus, Rehau ceiling cooling and heating systems offer healthier alternatives to traditional models. Each room has its own thermostat, so it's not a problem to turn down the heating in one but leave it on higher in the other.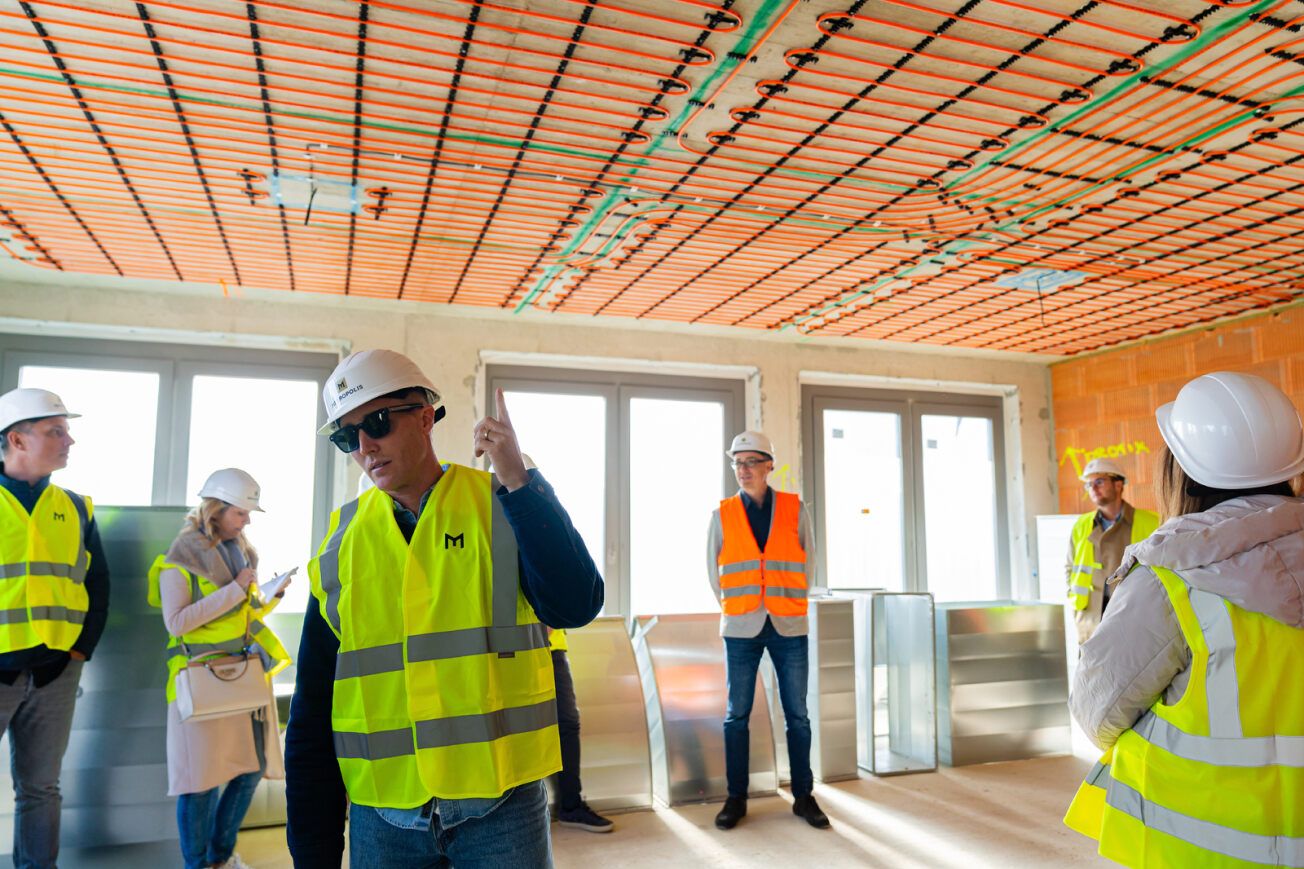 Ventilation, heating, or cooling options can also be set remotely using a mobile app. External shading, which will protect apartments from the summer heat, and high-quality windows also contribute to thermal comfort.
"Metropolis will ultimately save residents 25 to 30% on operating costs compared to surrounding buildings," the developer predicts.
The last high-quality newbuild for the foreseeable future
The building materials used are also above-standard. "Large-format Italian tiles, triple-layer all-wood floors, premium doors, and sanitary fixtures come as standard."
Metropolis is the only project in the area offering spacious private terraces with maintenance-free greenery or front gardens. A semi-private garden with secluded corners also enhances the connection with nature.
This might be the last opportunity to invest in a new-build of this quality in Bratislava's Downtown for the foreseeable future due to significant increases in material costs.
"Few developers today would undertake a project of this calibre. The cost would be substantially higher, resulting in even pricier flats upon completion than those in Metropolis today," concludes Sebastien Dejanovski from MINT Investments.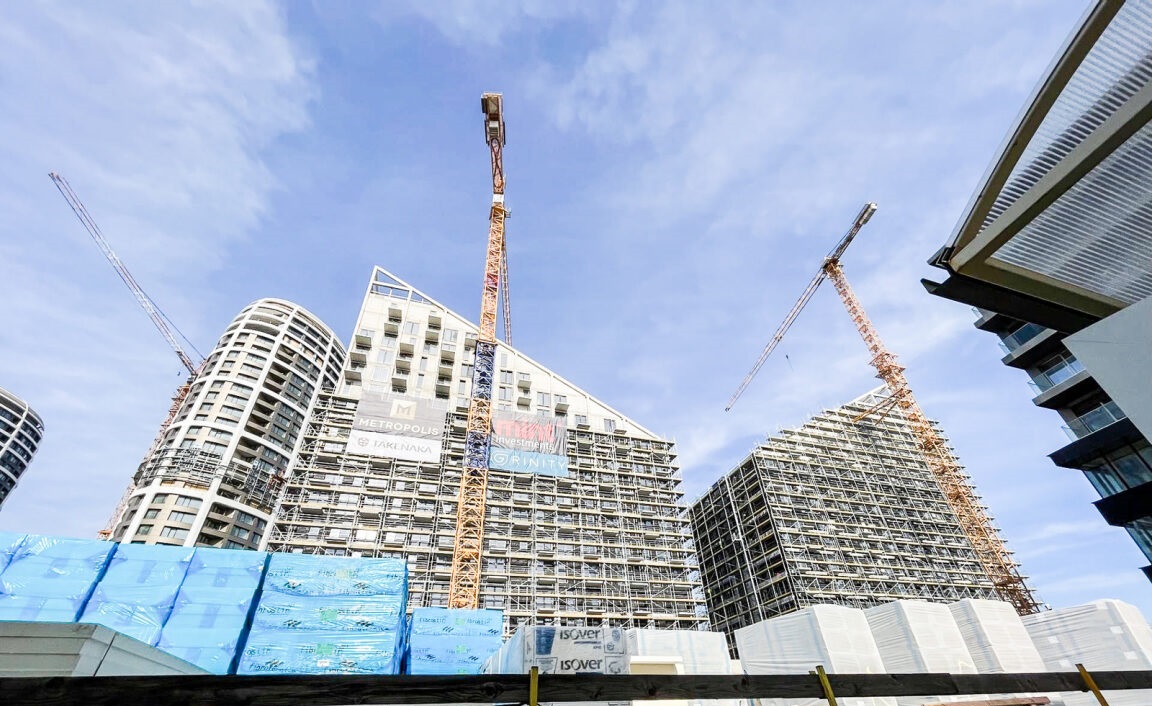 Source: SME.sk