In the world of comics, "Metropolis" is the city that is home to Superman, his allies, and his enemies. Today it takes on a new meaning – a landmark residential project in Bratislava. In the Downtown there is a residential project of the same name, currently being developed by the property developer Mint Investments.
Metropolis, a set of between 63-metre-high M-shaped towers, is poised to redefine the Downtown with nearly 300 state-of-the-art apartments. In our interview, Sebastien Dejanovski, partner at Mint Investments, shared his insights on how the construction is progressing, when the building will be completed, and how the new buildings are resisting the real estate market.
We noticed Sajfa has been selected to guide journalists on a tour of the Metropolis development project. Could you share the rationale behind this decision?
Sajfa is more than a leading influencer; he brings a multifaceted perspective that aligns with our vision for Metropolis. Fun, but smart. Sajfa embodies a unique blend of charisma and intellect, characteristics we believe represent the spirit of our project.
Considering the upscale nature of the Metropolis project, would you say a typical client is akin to Sajfa – an affluent businessman in his forties or fifties?
Our target client is ambitious, hard-working, and successful. A person who understands that quality is not just about architecture and design, but also technology, and someone who appreciates these attributes in our project. Our Slovak clients are sophisticated, with a keen understanding of technological advances and a desire for high-quality facilities.
Can you tell us how sales are going?
We've already successfully sold 65% of the apartments. We set a plan at the beginning – 3½ years ago and we are still on track in fulfilling it. Naturally, sales were brisker at the outset, and the pace of sales has more recently slowed, as we anticipated. Another reason is that there are fewer mortgage-financed buyers, due to higher interest rates.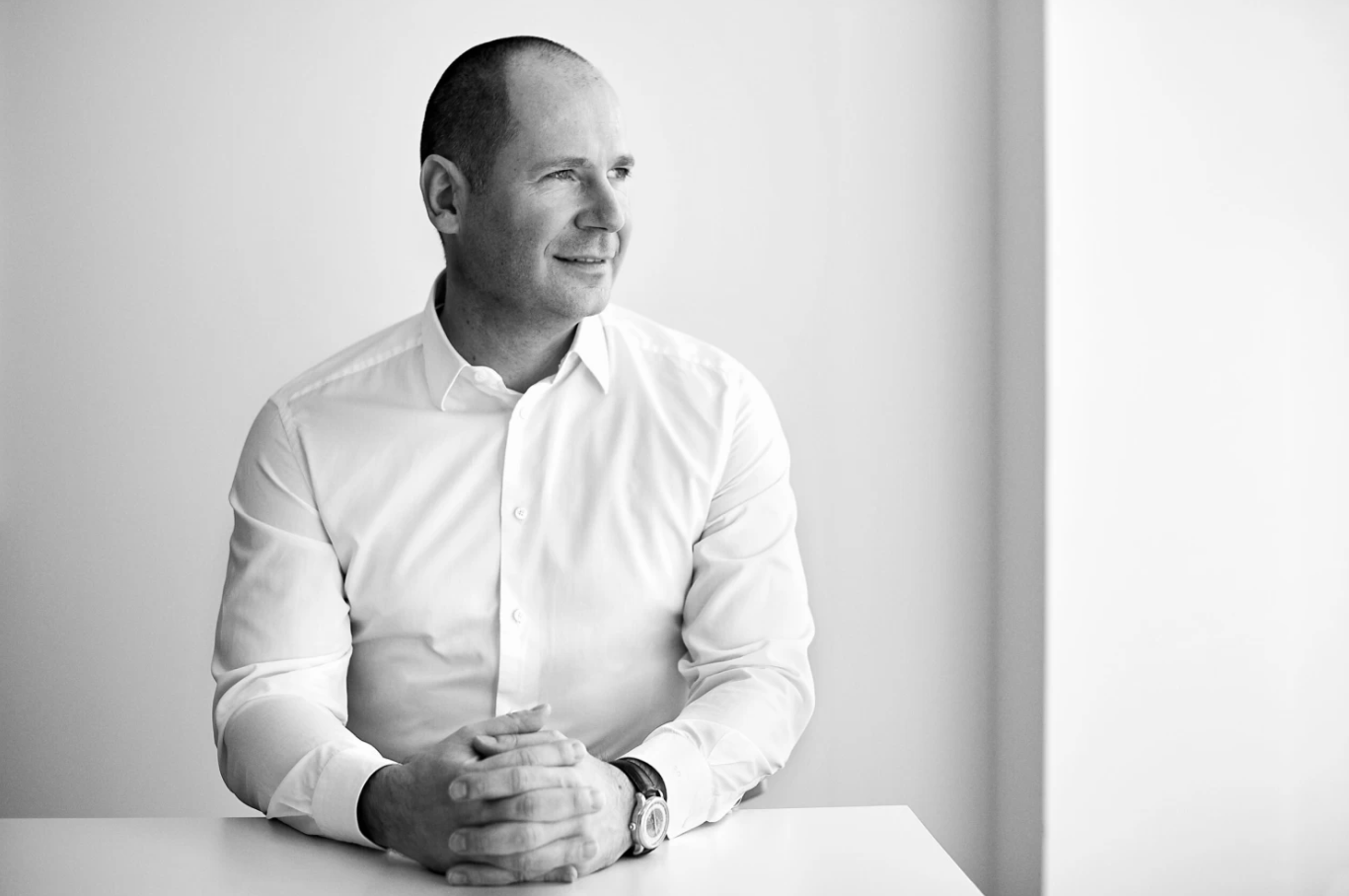 Time lost in traffic
What ratio do you expect between mortgage-financed buyers and cash buyers?
Overall the figure to date has been around 50:50, though over the past year cash clients have come to dominate. Looking ahead, we anticipate a similar buyer profile in 2024. We will have to wait for the European Central Bank to cut interest rates to bring back mortgage-financed buyers.
How do you see the potential for Metropolis to attract investment buyers?
Some buyers will certainly be purchasing apartments as an investment. Yet at the same time, there are many people among our clients who want to live in the centre, not spend time in traffic jams on the way home and who want to spend time with their family or hobbies instead.
What is the average price per square metre in this project?
For the last one hundred flats, the average is €7000 excluding VAT per square metre.
What is the genesis of the project?
Our journey with the project began 17 years ago when we partnered with a financial fund. However, we had to wait a long time, because at that time the urban form of the Downtown was still being worked out. The area was envisioned for larger projects that needed to harmoniously integrate with one another. The right time to choose architects came about seven years ago. We wanted someone who understood our vision. We received the building permit in 2019, then again we waited a while for the commencement of construction and sales, given the dynamic nature of events at that time. In retrospect, we see this as a good step.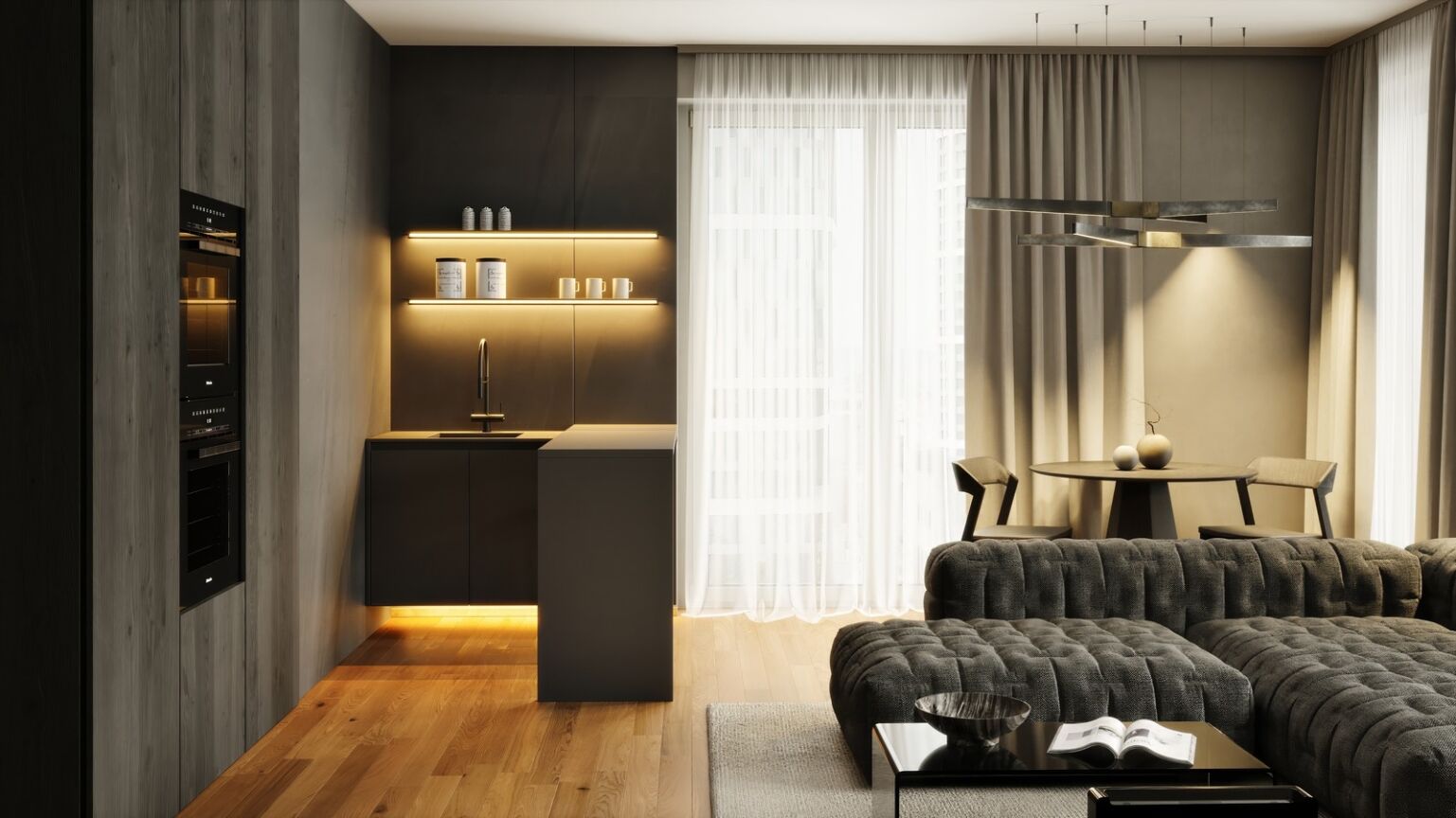 Isn't there a glut of projects in Bratislava's Downtown?
Not at all. This sort of neighbourhood can only come into being once in a hundred years, in my opinion. It was a unique opportunity; the area is large but all the more interesting. It can be the birthplace of diverse projects. Each new project in this area adds a unique architectural appeal. Developers, us included, are steadily raising the standards of technology integrated in our projects.
Your building is surrounded by various taller buildings. Has that posed any challenges to sales?
What is the biggest is not automatically the most beautiful or the best. Our philosophy is that everything does not have to be in plain sight and buyers will understand the importance of long-term living quality and amenities; it's not just about the outward appearance, but rather whether you will enjoy living there over the next 50 years.
New buildings an exception
How is construction progressing?
We didn't encounter any significant complications during the pandemic, though following the Russian invasion of Ukraine, there was a shortage of iron on the market, as Ukraine had previously been the largest producer in Europe. Despite some time slippage we managed to adapt quickly due to the fair and flexible approach taken by our suppliers.
Metropolis should be completed in July 2024. Is that still the case?
Yes
For more than a year now the real estate market in Slovakia has been a "buyer's market", meaning that sellers are at a comparative disadvantage. How does that affect you?
This shift has primarily affected property prices, causing them to drop to levels last seen in 2021. However, we do not interpret this as an indication of a real estate bubble bursting. Instead, we view it as a market adjustment. That's the first thing. The second is that it comes down to how you time the project. If you started selling and building last year, the situation is naturally worse for you today. I suppose in this case the developers are forced to give discounts to be able to execute the plan based on the terms of the financing bank.
And you?
We had a very good schedule. We have sold two thirds of the apartments, and so we have already fulfilled our obligation to our financing bank. So far, we have no need or desire to be giving discounts. We will wait and see how the situation develops further. It's true, the current outlook may seem daunting, but it's important to remember that every crisis has its cycle. If we look at the historical trends, we can observe ebbs and flows in the market. This downturn is merely a phase, and we are confident that a period of growth will return in due course.
Are new buildings in Bratislava an exception in a market with a downward trend?
For sure. There are several reasons for this. If you buy an older apartment, the renovation costs are higher. You have to expect to spend a little more than you originally thought. Energy and operating costs are an important topic today. In older buildings these costs are higher due to poor insulation. Furthermore, the European Union is planning to introduce stricter regulations for both office and residential buildings, in line with its commitment to sustainability. As a result, developers will need to adjust their project plans to accommodate these changes. If they fail to meet certain parameters, they may face more challenging conditions for obtaining funding. In addition, we expect the residential market clientele to be more sensitive to the topic of sustainability.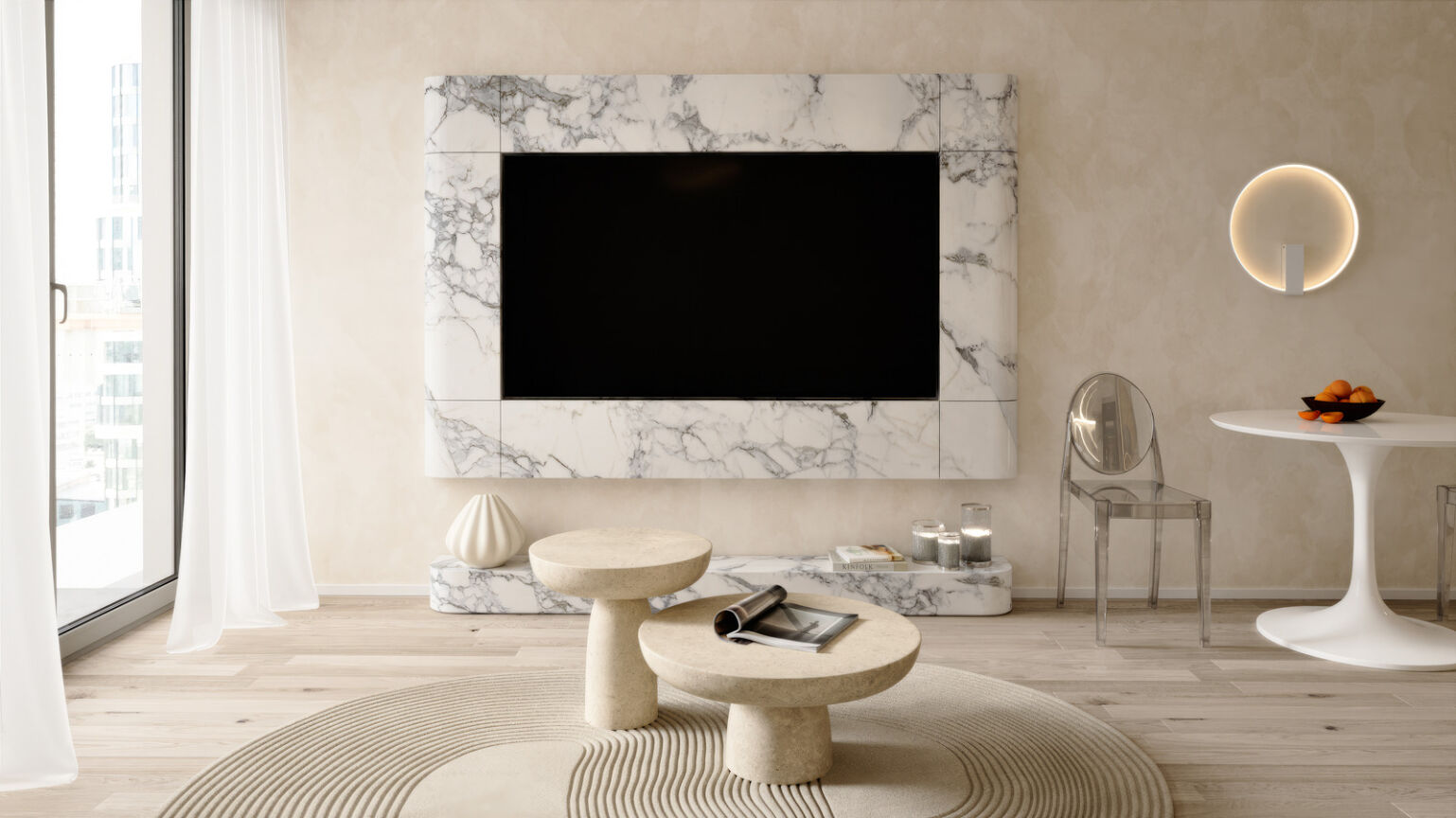 The National Bank of Slovakia is forecasting real wage growth next year and interest rates on mortgages should stop rising. Will the market change?
From my standpoint, a section of the population has seen an increase in purchasing power due to inflation. Those seeking housing have adapted to high interest rates, which seem to have plateaued. This makes the prospect of acquiring an apartment more psychologically appealing. In this regard, it begins to make more sense for them to commit. The need for housing still exists, it is just logically postponed by clients at this stage, even if they have the funds. They feel the stress, but people want to live. In better and better housing.
Will there again be a rise in prices across the country and more dynamism overall?
I anticipate a shift in market dynamics around the second half of next year. The situation will, however, vary by country and city. I predict that price increases will exceed current expectations due to rising construction costs, which are not solely a result of inflation. Each year, the European Union is issuing more stringent and complex technical requirement is for homes. The price of land in desirable locations, such as Bratislava, hasn't decreased over the past two years, as we have observed in negotiations with partners. If projects continued to be delayed due to these factors, we risk facing a situation where demand outstrips supply.
Rental in the Czech Republic
You have been present in Prague for a long time. Is the business of property development easier there?
Our experience in Prague has shown similarities with Bratislava, particularly in terms of migration to the capital and competitive real estate markets. Securing the necessary permits can be challenging in both cities. However, Prague, being under UNESCO protection, presents additional constraints for developers aiming for modern, even futuristic architecture.
Is the cooperation with the state and municipalities in Prague and in general in the Czech Republic closer than in Slovakia?
It works very similarly to Slovakia. Also in terms of administration and the speed of the various authorities in the permitting process.
Why did you choose Slovakia and not a larger market like Germany or Poland?
We are a Czech-Slovak company, so these two countries have always been ideal locations for us. We also looked at other countries within the Visegrad Group, but in the end we came to the conclusion that it would be better for us to operate in several segments in the one market, where we have a comprehensive understanding of the local demographic, political, and economic context.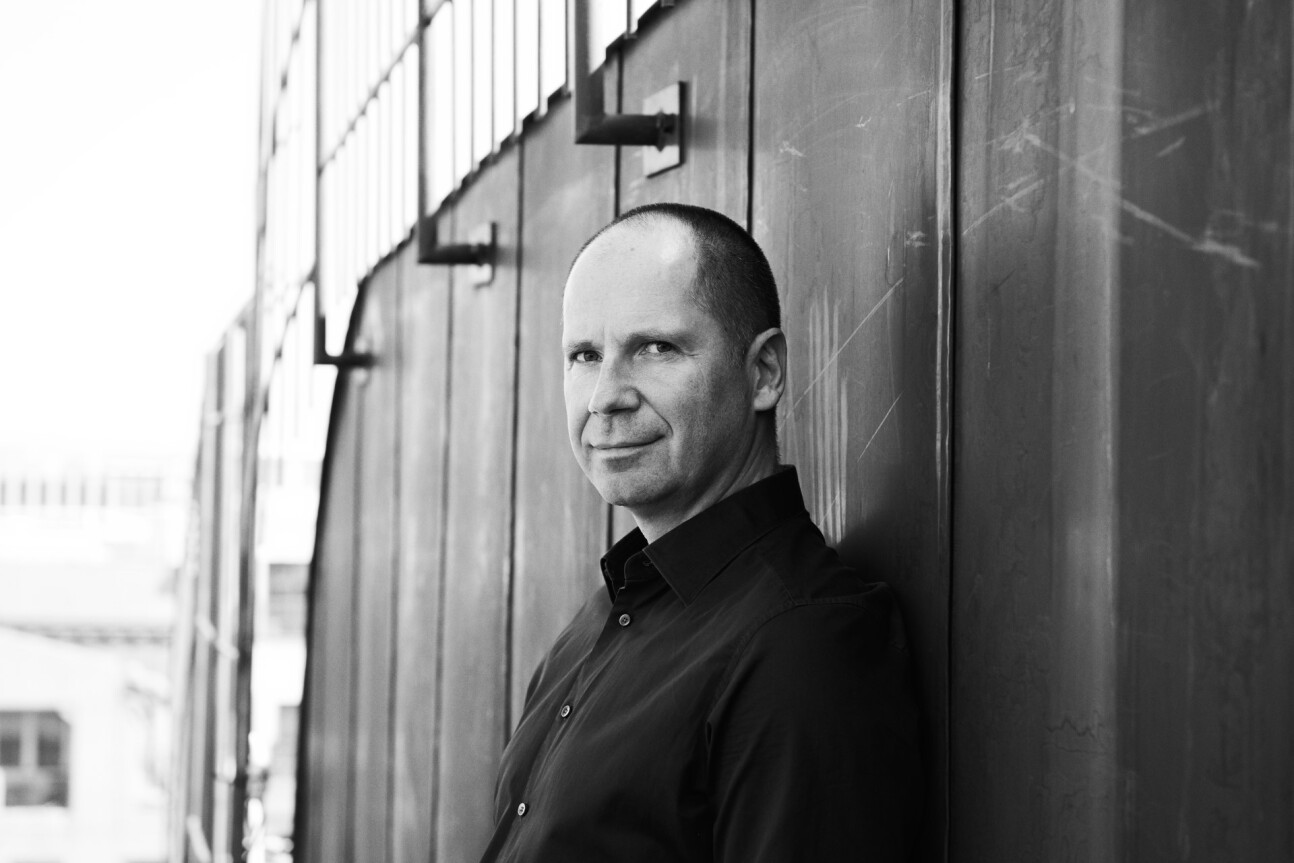 What are your next plans in Slovakia?
We have been operating here for 20 years, we have been involved in commercial and residential projects in Bratislava and Trenčín. Our core business today is asset management for private and institutional investors within the office and residential market. We have about a thousand apartments in our residential projects, but we use one hundred percent equity from Mint Investments. Our focus is on apartments in locations with potential where we can bring value.
And are you looking at other cities as well?
The residential market is strongest in the capital where purchasing power is highest, and that's where we see the greatest potential.
You have a rental housing project in the Czech Republic. Do you see similar potential in Slovakia?
Rental housing was ideal for us to implement in the Czech Republic, both from a legislative and demographic point of view. There is a greater shortage of apartment housing in Prague than there is in Bratislava and over the last five years property prices there have increased significantly – above the inflation rate. However, we would also like to look at Bratislava in the future.
Let's end our conversation with a difficult question. What will the neighbourhood of the future look like?
It depends on the location. Bratislava, for example, has ample land available on which new architecture can be built, and it is not a UNESCO-protected area. This presents opportunities for planning and building new neighbourhoods in line with sustainability goals. Architecture influences our lives more than many might realise, and Bratislava has the opportunity to create interesting, sophisticated projects that can make an impact not just domestically, but also in the wider European context.
Source: Forbes