Mint Investments is a fully integrated real estate platform
Since its foundation in 2002, Mint Investments has established a significant foothold on the Czech market (mostly Prague). In the past, it has also implemented several successful projects in Slovakia, such as the Laugaricio Shopping Center project in Trenčín. In addition to Metropolis in Bratislava, its current development projects include Alfa Residence in Prague.
The total value of the properties managed by Mint Investments exceeds EUR 600 million. In the last five years, the company has concluded transactions worth more than one billion euros. The average return on investment came at 40 percent, representing a nominal net profit of €175 million. The mission of Mint Investments is to generate for its investors, partners and stakeholders above-average returns coming with minimal risk.

Mint Investments employs top professionals who rank among the most skilled people in the field of development. A special team is set up for each project, providing the most suitable combination of services. The team specializing in Asset Management consists of managers who understand all aspects of the investment process – from acquisition through strategic and tactical investment management to the final sale of real estate.

"We are very delighted to win the Best Asset Management Company title in the prestigious 2021 CIJ Awards Czech Republic real estate competition. We would like to thank our people, partners, clients and all who contributed to our success. A big thank you goes to CIJ EUROPE for organizing such an excellent event," says Sebastien Dejanovski, Mint Investments.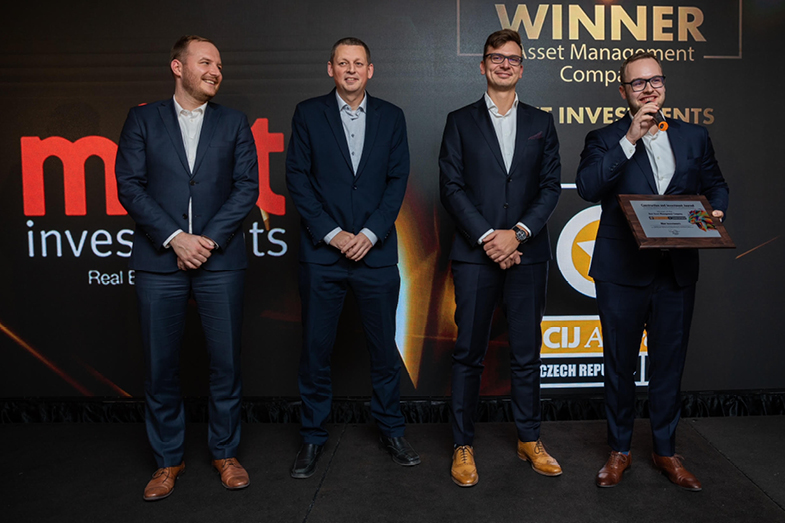 About CIJ Awards
The 20th annual international CIJ Awards were organized by the European real estate provider of digital and press releases – CIJ Europe. The exceptional projects, teams and celebrities active in the field of development were awarded in 26 categories. When selecting finalists, their contribution to the industry as a whole plays a major role, as well as their fair work and business practices and respect for the environment. The winners are selected by an independent panel consisting of executive directors, experts and partners active in the field of development and real estate.