Metropolis has been progressively growing. What milestone in its construction has recently been reached?
Metropolis's shell has been completed, all waterproofing and windows have been fitted. The project is now ready for winter. We are very pleased that it is work is moving ahead as planned. All the recent crises have had a minimal impact on us, and we have only lost a few months compared to expectations. Sales are likewise on target, with more than two-thirds of the project now sold. For these reasons we are both proud and glad that, against the backdrop of today's world and economy, our project has reached this stage.
Metropolis brings tomorrow's technology to clients today. Which ones are the most impressive?
The fully automated heat recovery units are impressive; the best you can buy on the market, not only in Slovakia, but in the whole of Europe. We have separated the heat recovery in the common areas from the units used in the apartment, so the owner can control own unit separately for each room, thanks to which there is fresh air everywhere. This is especially beneficial for allergy sufferers as it traps any impurities. The efficiency of this technology is outstanding, at up to 94%; the system automatically checks CO2 levels, its operation is quiet and energy consumption is low.
We wanted to go one step further and make a project that would be timeless not only in terms of architecture, but especially in its technology.
Sebastien Dejanovski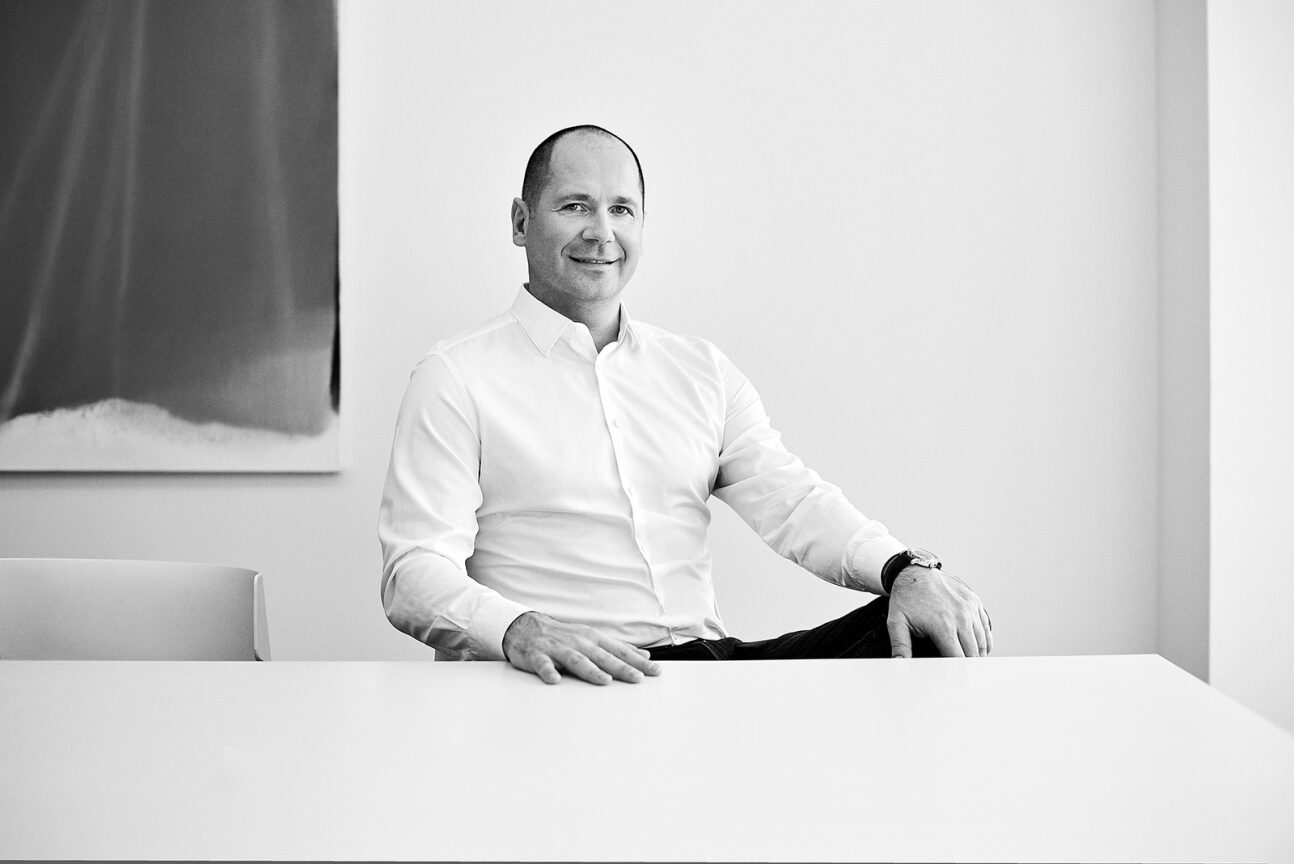 I guess, you are talking about smart technology that can be controlled, for example, with a mobile phone.
Everything can be set up easily via an app and adapted to the daily needs and the time the owner spends in the apartment. This includes heating and cooling in the form of radiant technology directly from the ceiling. It gradually changes the temperature of the walls, furniture and eventually the floor. There is nothing blowing, stirring dust, with no dirt getting into the apartment. Exterior window shading is also important, a common feature for our project, though rarity on other buildings due to its cost. All this technology increases user and thermal comfort, changes the feeling of living and brings maximum comfort and convenience to clients.
Which of the technology is the most challenging to implement?
They are not ground-breaking, nor are they complicated to install, but it is important to have good building coordination so that they are taken into consideration during the design process. The general contractor for our construction is TAKENAKA, which has been in business for more than four hundred years and does extremely challenging projects all over the world. This gives us the confidence that we can rely on it for these things.
Why did you decide to invest in this technology as the first in the market, despite the difficulty?
It's all about how you think about your product. It's about being in touch not just with technology, but also with trends and the way of living abroad. Of course, it also depends on how much you are willing to invest in such a project. At the start of our designing Metropolis, Bratislava's residential market was somewhere quite else, and we were taking a risk. However, we knew that a demanding client understands this sort of technology, and we were offering something the client had no idea a residential project in Bratislava could provide.
Metropolis also stands out compared to other buildings in the materials used. What are their specific features?
We sought to select materials that are not only aesthetically appealing, but also of high quality, so that clients do not have to replace them over the years. All walls are from reinforced concrete, which is unusual for a residential project. We are doing this both for sound insulation and for heating and cooling technology. Concrete is a good insulator, holding both cold and heat, thus reducing consumption. The partitions between the rooms are made of fired brick, which is likewise exceptional for a downtown location. Aluminium windows have frames from recycled materials and are specially treated for the wind. They will offer the customers great views and enjoyment of the space and the sun. Nothing will disturb their feelings or aesthetics.
How do new technologies go hand in hand with the environmental aspect?
We wanted to create a project with low operating costs and an A energy label, and we did. Costs should be a quarter lower, and Metropolis is the only residential project to have an A energy label. In all our solutions, we think about the environment, so we want to produce heat and cold without further environmental pollution. We stuck to this concept from the beginning, we kept our mind on what the Bratislava's residents would want in a few years' time. We knew this location was unique, and you only get the opportunity to build a new neighbourhood once every hundred years. We wanted to grasp this opportunity and go one step further – to make a project that would be timeless not just in terms of architecture. The goal was to create an efficient project designed for the people who live there.
How are the general and professional public responding to Metropolis as a dominant feature of Bratislava's downtown?
We won the 2022 CIJ Awards for the Best Residential Project under Construction, so I believe our community understands that this project is very exciting. We have also received very positive feedback from our clients, for whom we do site visits up to five times a week. Quality is acknowledged, it is appreciated that work on the site is clearly systematic and orderly. We want to explain to them exactly how the technology works and how much it can affect their quality of life. In the future, people will expect to have a green product in their homes. If you skimp on technology at the beginning, you will have to replace it a few years down the road. All our components have long lifetimes, are efficient and designed to consume little energy.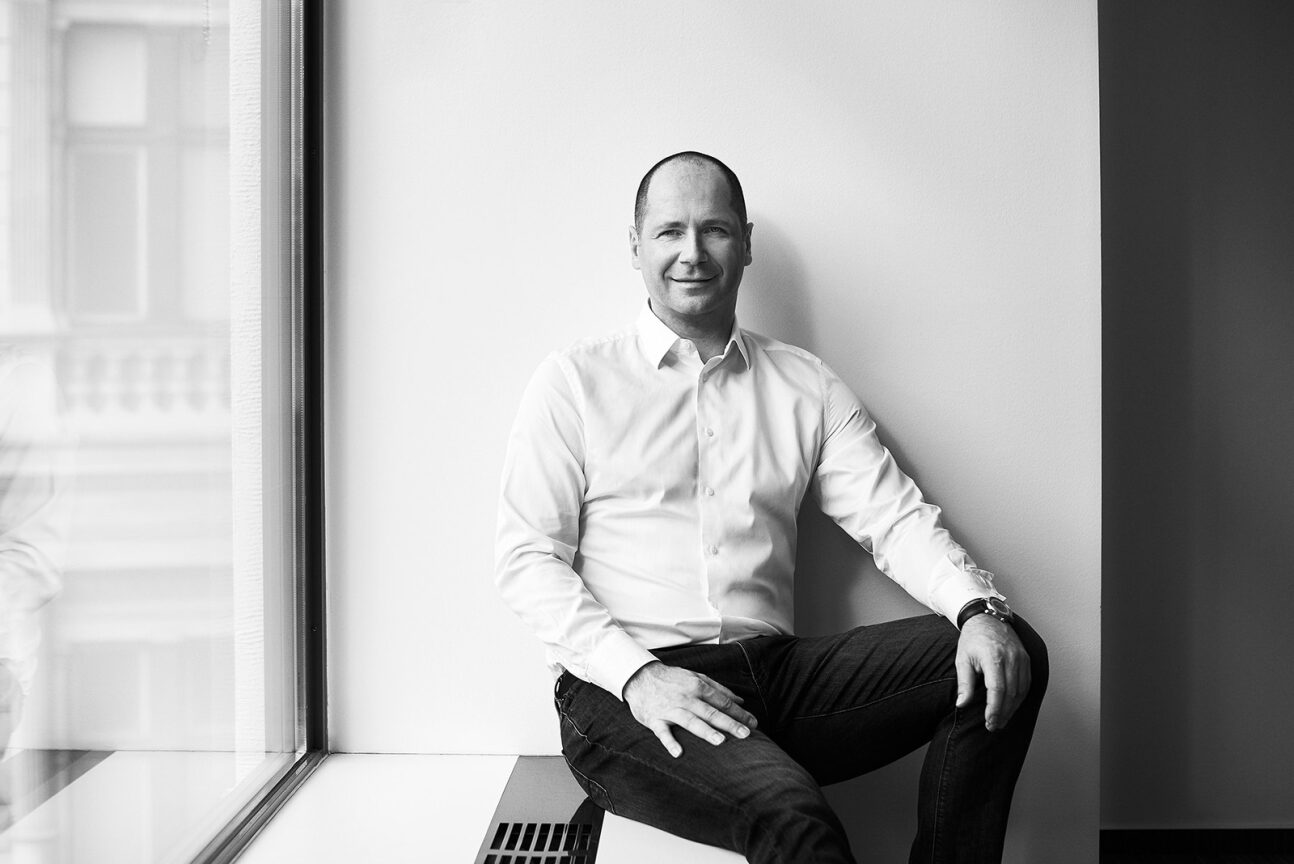 The shell of the building is built. What work is currently underway?
We are now doing interiors, their surfaces and technology. We are also working on the facade and balconies. These works are scheduled to continue until completion, which is scheduled for July 2024.
What was the biggest challenge during construction or what is the biggest "test" still ahead of you?
Our biggest test came in launching sales. We started exactly three years ago, when we were nine months into the pandemic. Looking back, it was perfect timing, even though we were under a lot of pressure and stress at the time. Another challenge was when we decided to improve the building during the design process. Thanks to this, we are offering housing that is currently unrivalled in Bratislava. The demand for apartments in Metropolis has convinced us that we configured the project correctly.
Source:

Forbes.sk