Clients of Metropolis especially appreciate the layout of its 3-room apartments oriented on two cardinal points, ensuring plenty of daylight. Families with children will enjoy the spacious interior, divided into several functional zones for a feeling of comfortable and harmonious living. Efficient room sizes and regular floor plans allow for the fullest use of space while keeping operating costs low, something that is especially important these days. The project's developer has taken into account the trends of modern urban living and incorporated these in Metropolis in the form of new technologies and smart systems for a more convenient and healthier way of life. For year-round thermal comfort, radiant ceiling heating and cooling will be used, which is not only healthy but also reduces energy costs.
Interested by this information? Read more about Metropolis:
The top upcoming project in Slovakia
The Metropolis project is attracting attention among those interested in new housing, as well as the professional public. It was this very project that received the 2022 award for the best upcoming new residential building in Slovakia at the prestigious CIJ Awards. It is a building that is rising in Bratislava's downtown opposite the Nivy Mall shopping centre. Its two towers descend in a cascade towards each other, creating an "M" shape.
The project, managed by the developer Mint Investments, combines housing with a commercial mall. Emphasis is placed on it environmental design and at the same time low operating costs. High added value consists in healthy ceiling heating and cooling system that is both environmentally friendly and economical at the same time, as it saves energy and costs for apartment owners. Metropolis will become part of a modern, newly built district, including new infrastructure.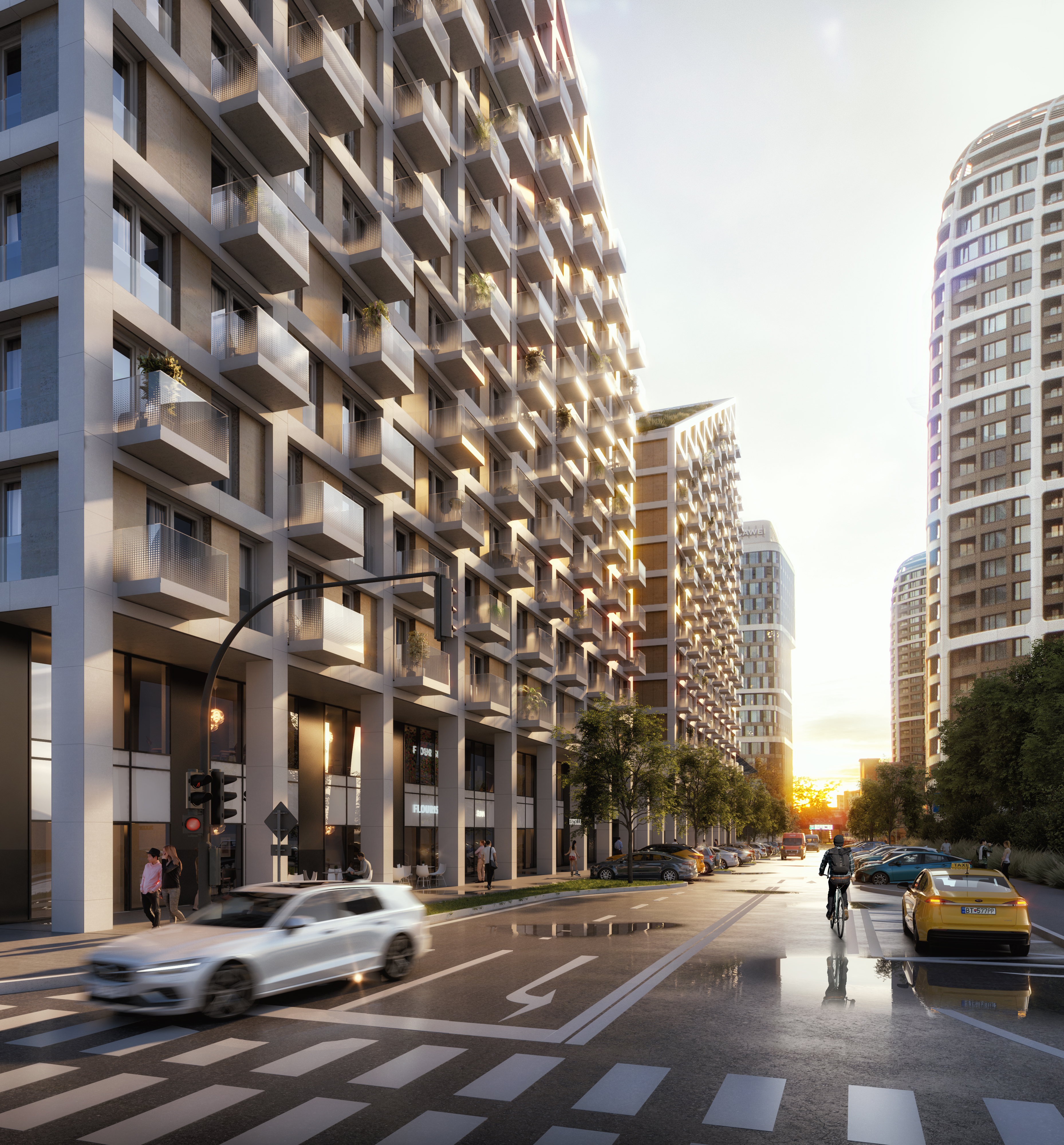 A stone's throw from the Danube or the historic centre
One of the goals of the architect Juraj Sonlajtner in designing the building was to avoid the cold administrative look that urban housing projects so often have. Metropolis is a more intimate building, which is supposed to give a more pleasant, cosy impression. It will offer its residents proximity to the city centre, the Danube embankment, shops, cinemas, and theatres, and at the same time it can be an oasis of peace for them.
The Project also includes a garden and a park. In creating the design, Juraj Sonlajtner was inspired by London's city parks. "I would like people to live in our project and it not just be to have a place to reside. To some extent, I want them to enjoy the daily hustle and bustle of the city, but at the same time to have their own private zone where they feel comfortable."
A standard exceeding that of Eurovea or Skypark
Mint Investments' ambition was to raise the bar of housing higher than it has been set for most of today's new buildings. It builds on quality materials – namely stone, wood, glass, and concrete in natural tones. The Metropolis standard includes large-format wall and paving tiles, wooden parquets, above-standard ceiling height, interior doors 220 centimetres high, and rebateless fittings.
Metropolis provides a higher standard than any of the other current projects in Bratislava's new downtown. This is yet another reason why Slovaks living abroad, for instance, wishing for comfortable and quality accommodation while visiting their native Bratislava, buy real estate here. Middle-aged or older people moving to Bratislava with their children or grandchildren often pick this type of property. They want to have a pleasant home and at the same time enjoy the benefits of urban living in the form of cultural activities, shops or walks; the quality and sustainability of the building is crucial for them.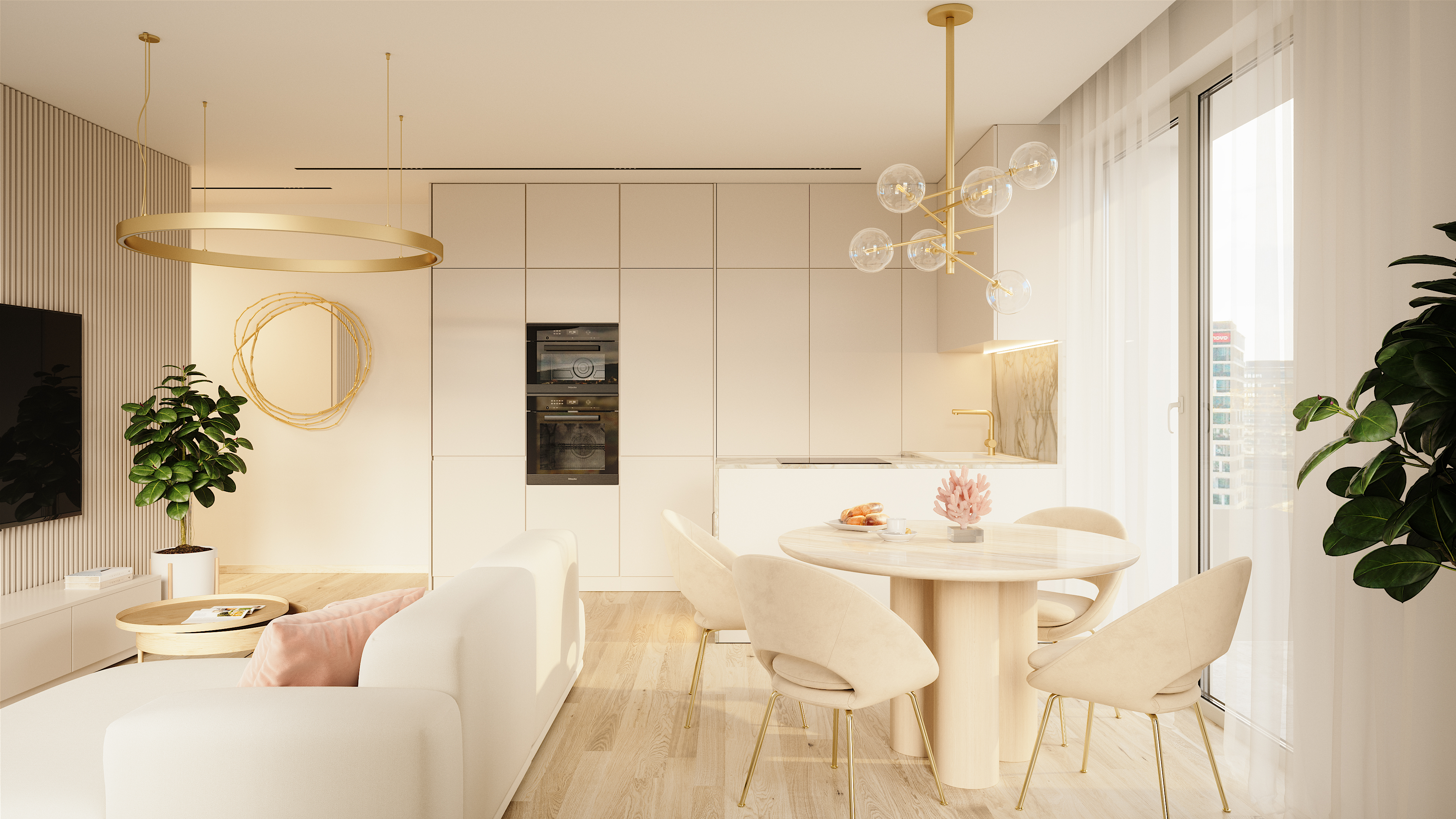 Contracts without an inflation clause
The prices match the high standard and the location. For a two-room apartment you will pay €370 000 or more, while the price for a three-room apartment starts at €460 000. In contrast to certain other property developments, buyers are assured that prices for new apartments in Metropolis will not be raised due to inflation. The property purchase contracts contain no inflation clause.
"We have not introduced an inflation clause in any of our projects, and neither are we planning to do so. Our business model has always been based on a fair approach toward clients. I understand that people are trying to protect their money from inflation also by investing in real estate. After all, it is absurd to deny them this protection," concludes Sebastien Dejanovski, one of the partners at Mint Investments.