How do you at ProCeram feel as a supplier for the Metropolis residential project? What does this project mean for you?
At ProCeram, we are proud to have the opportunity to be involved in such an exceptional project as Metropolis. It is great that we have the opportunity to be part of this, and we, at ProCeram, are approaching it with joy but also a sense of humility.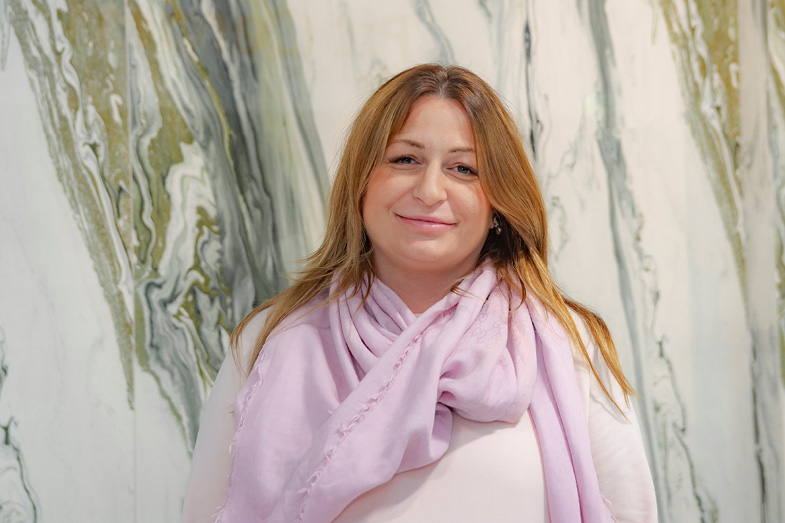 What can new residents of Metropolis look forward to?
Besides enjoying unique housing in a great location, new residents can certainly look forward to high quality, comfort, and modern bathrooms with materials from world brands. The standard that we chose for Metropolis together with the investor is currently the highest of all projects offered in the locality.
What are the biggest advantages of the brands that ProCeram brings to the new downtown?
Quality, luxury, timelessness, comfort and, last but not least, functionality. With the Italian high-quality brand Italgraniti, we have many years' excellent experience, having worked with them on premium projects at the highest level. Italgraniti has collaborated on several top projects around the world. The same is true for the manufacturer Florim with the beautiful series of tiles Timeless of Cerim, which presents elegant and luxurious design, and is extremely popular in modern architecture.
Then there is the Duravit brand, which also ranks among the world's top designers. Duravit bathrooms are elegant, modern, timeless, and stylish, with a design that is as simple as possible as regards maintenance. Modern bathtubs from the Kaldewei family company are characterised by both great design and longevity. And from the German manufacturer Hüppe, we are delivering high-quality shower cubicles for Metropolis. For siphons, valves, and concealed modules, we have the quality Czech manufacturer Alcaplast, which is the largest manufacturer of sanitary ware in Central and Eastern Europe, exporting to 70 countries around the world. They provide a warranty of up to 25 years on their products, with non-stop service as a matter of course.
What should the ideal bathroom for a city-centre residential project look like?
In the city centre, active, young and successful people with a dynamic pace of life are seeking housing that offers comfort, and convenient access to the buzz of city life, yet also a space where they can create their oasis of peace away from it. So, I think that the bathroom in this sort of project should be modern, comfortable, and functional in a fine beautiful design. When choosing flooring or tiling, these are fundamental decisions that need to be well thought through in advance.
Will clients have the opportunity somewhere to see the specific materials that you are preparing for Metropolis?
We are preparing a special exhibition for the Metropolis project. We want to present to our clients very elegantly and as faithfully as possible the options available in floor and wall tiles, and sanitary ware when furnishing their bathroom in Metropolis.
How would you define quality and comfort in the case of sanitary ware, and tiling?
The primary guarantee of quality and comfort lies in the suppliers themselves – top foreign manufacturers. They use the latest technologies delivering the highest quality. It is not just about surface treatment, but also shape, design and maintenance. For example, with the Duravit brand, quality and comfort are reflected in a long product life and timeless design. Comfort here lies in the efficient shapes and designs of products, free of unnecessary folds or sharp edges. They guarantee the user maximum convenience of use and maintenance. They also feature an excellent durable finish, making them resistant to damage or breakage, and they are safe, which is also important. With tiles, I would like to mention that they are rectified, so it is possible to lay them with a minimum of joints, which will allow you to create a compact design. The space then looks clean, elegant, and uniform.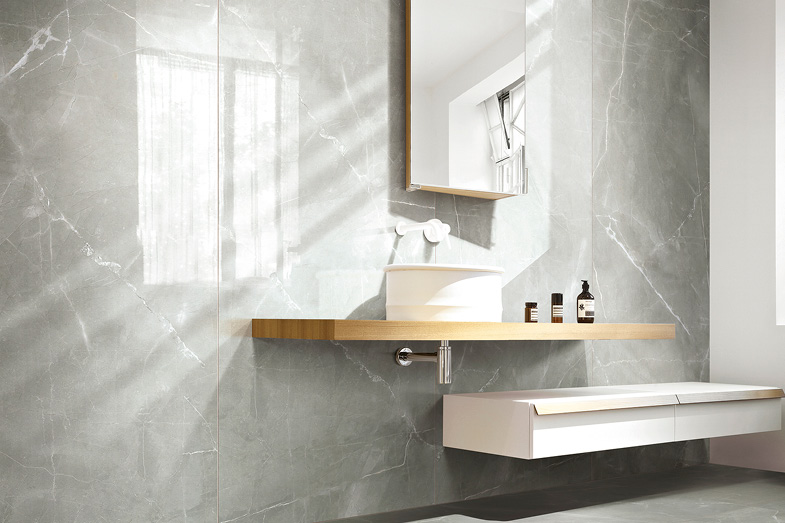 What is now trending in sanitary ware and tiling?
Most definitely stone and marble designs, shower enclosures with design gutters, design accessories in black, but above all clean and elegant lines, which are a guarantee that the dream bathroom will stay in fashion for a very long time.
What current needs and preferences are you encountering from clients?
The requirements we want to meet and fulfil need to be specified right at the time of selection. Not just as regards design, but also the overall concept of the housing and use. For example, the requirements of a family and those of young single people usually differ, which is natural, and this plays a crucial role in the selection. We try to ascertain from clients their main priorities and requirements. Whether they also want storage space or instead prefer a more minimalist style.
How would you advise them in deciding between a bath or shower?
There are several factors involved in deciding whether to choose a bath or shower. Consumption is important for some, because it takes a lot of water to fill a bathtub and the bathroom space is not quite so well utilised. However, technical, and spatial possibilities must not be ignored and experts should always be consulted. A shower allows you to create more with the bathroom space. For example, elegant shower cubicles from Kaldewei have a high dimensional variability, so they integrate seamlessly into any space. The overall appearance of the bathroom depends on the client's preferences.
Can you tell us any interesting or atypical requests you have received from your clients?
Each of our clients is exceptional. Today, clients are travelled, well-versed, many come to us with a clear idea, the internet is a rich source of inspiration for them. As for the interesting things, for example, we once put a bathtub in the living room, in a gravel bed. Or we have a client for whom we are making part of the bathroom in the bedroom, while the bathroom remains open, without a partition.
What advantages of ProCeram services would you highlight?
First and foremost, our above-standard technical consulting service, and overall our comprehensive value-added services, architectural designs, and logistics service with quick delivery. As regards development projects, it is our experience that counts. Last year, in development projects alone we fitted 1 500 bathrooms here in Bratislava.