A0 energy certification
Right from the beginning, the investor was mindful that the project meets high energy performance criteria, and therefore the building was, from the outset, designed to meet the requirements for A0 energy certification, representing the highest possible level of energy savings. The A0 energy certificate is proof of the Metropolis building's energy efficiency. Sensibly selected high-quality elements and materials have contributed to this.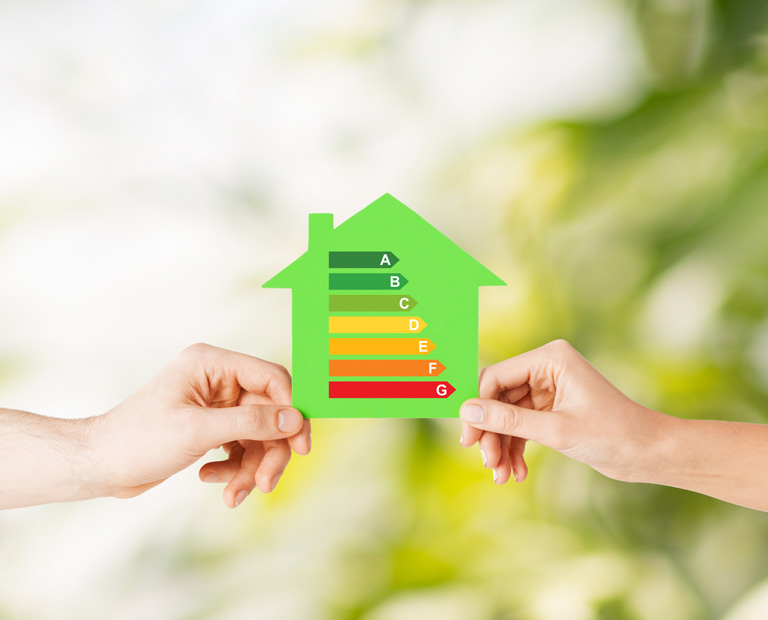 Skeleton
The building is designed as a monolithic reinforced concrete wall system with reinforced concrete ceiling slabs. An advantage of the reinforced concrete ceiling is that it adapts perfectly to the building. It transfers vertical and horizontal loads to the vertical load-bearing supports, thus ensuring the stability of the building in both directions. The result is a uniform ceiling with no visible perforations or joints, where there is no risk of cracking in the future. It is also characterised by high fire resistance.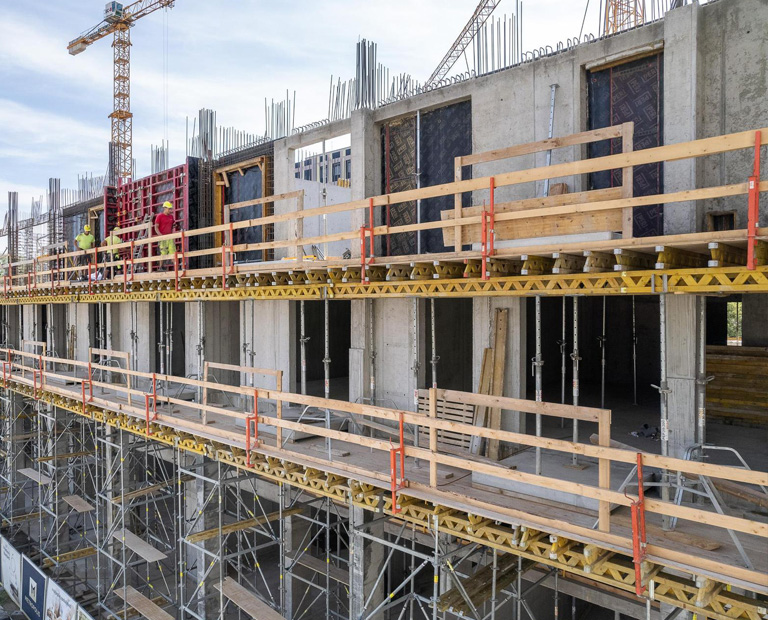 Facade
The facade of Metropolis is ventilated. This modern solution brings to the project healthier, more economical and modern living, acoustic comfort, and enhanced fire safety. A ventilated facade is a certain form of external insulation of the building. It does not overheat in the summer, does not cool down in the winter, and at the same time allows moisture to be thoroughly removed from the structure. Heat leakage is reduced, and the inside of the building has a pleasant climate all year round. Furthermore, it is maintenance-free.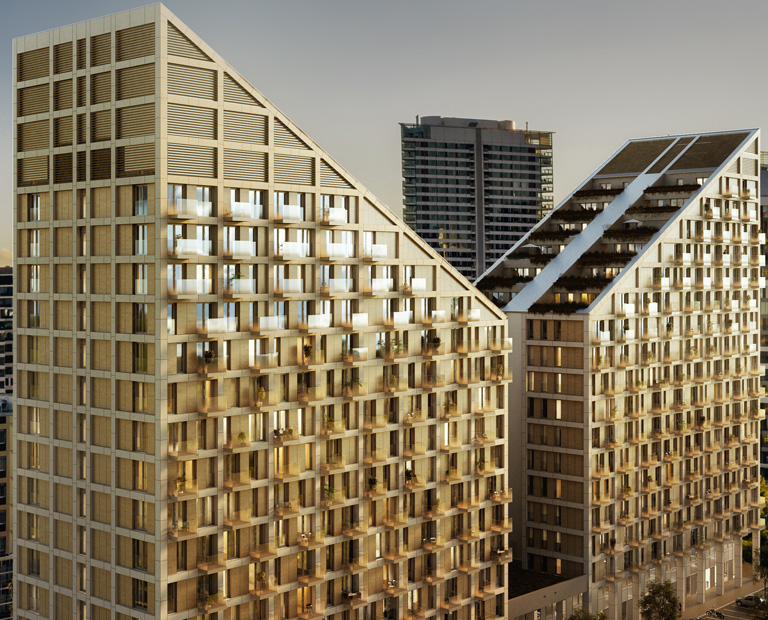 Common areas
The common areas consist of the reception and the lift lobby, which are glazed with a view of the building's surroundings. The walls are lined with superior large-format gres tiles. The flooring is likewise from large-format gres tiles. Both are supplied in premium quality from top Italian manufacturers.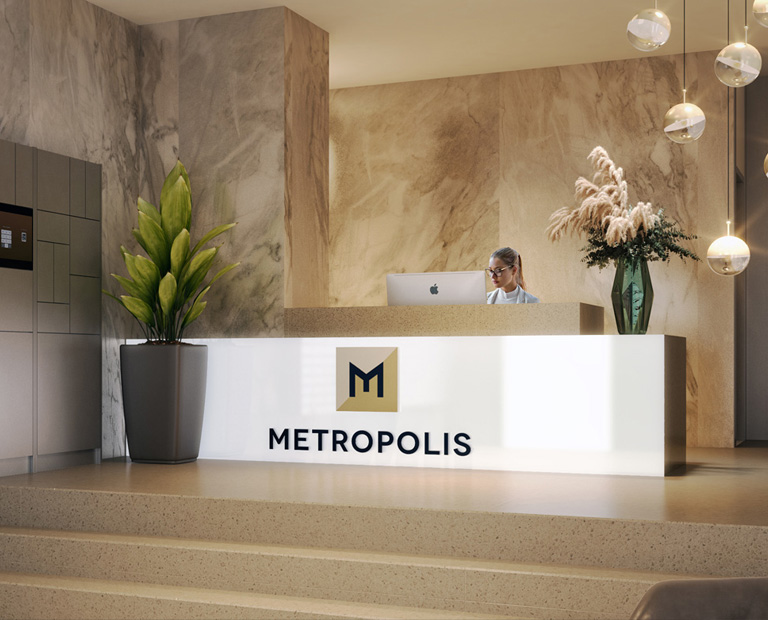 Garages and cellars
Garage bays are located in a covered and enclosed large garage. Concrete floors are treated with epoxy coating. Ventilation is forced and ensured by an air handling unit. The controlled entrance to the garage is from Chalupkova street. Brick cellars, with a connection directly to the client's garage are another advantage increasing the standard of the project in the locality.